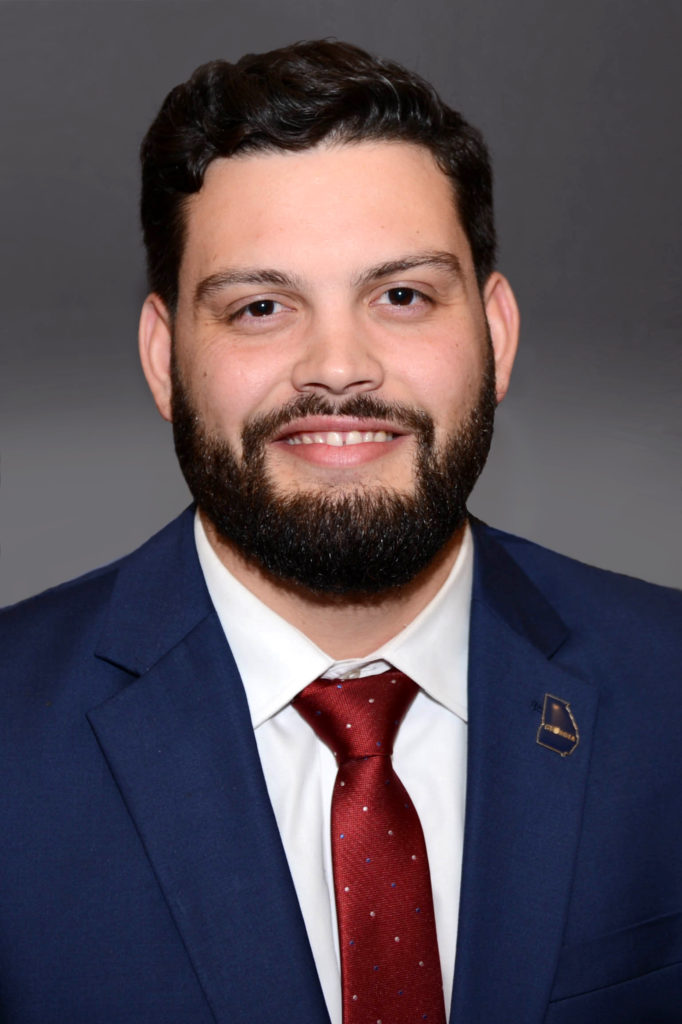 Rep. Steven Sainz Sworn in, Receives Committee Assignments for the 2019-2020 Legislative Term
State Representative Steven Sainz (R-Woodbine) was sworn into office as a member of the Georgia House of Representatives on Monday, January 14, 2019, marking his first day of the 2019-2020 legislative term. Monday was the first day of the first term of the 155th legislative session of the Georgia General Assembly.
In addition to being officially sworn in, the Georgia House of Representatives' Committee on Assignments named Rep. Sainz to the Defense & Veterans Affairs, Economic Development & Tourism and Judiciary Non-civil committees.
"I am ready to get to work for the people of Georgia House District 180," said Rep. Sainz. "I appreciate the trust Speaker Ralston and the members of the committee have placed in appointing me to a strong roaster of committees that are vital for Georgia's continued success."
The House Committee on Assignments, chaired by House Speaker David Ralston (R-Blue Ridge), is charged with making all House committee assignments for the members of the Georgia House of Representatives.
For more information about the Committee on Assignments and a complete list of all House Committee assignments, please click here.
Press release from the Georgia House of Representatives