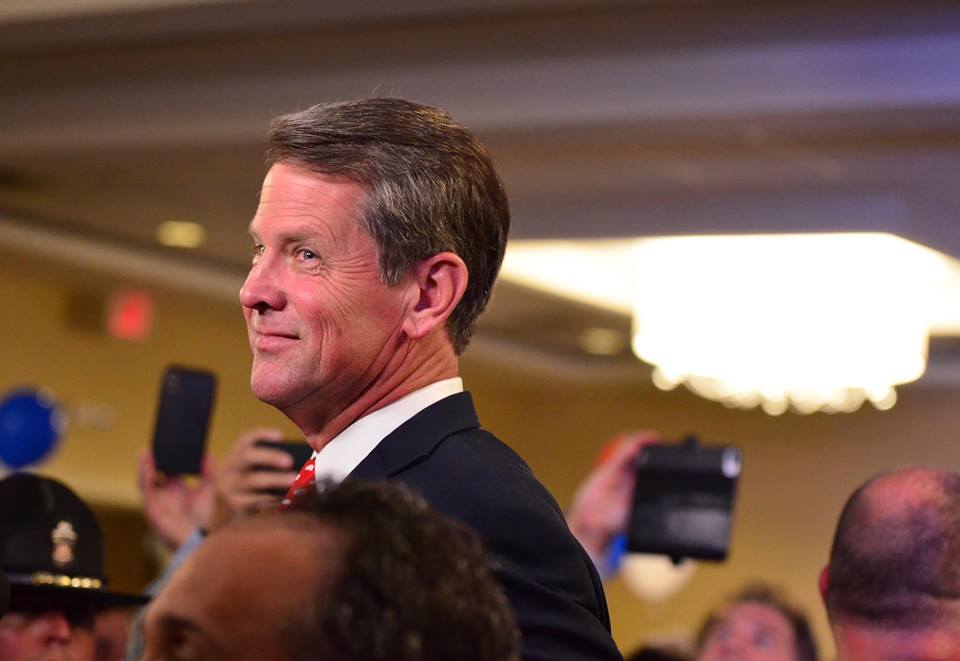 The Real Clear Politics polling average has GOP candidate for Georgia governor Brian Kemp leading by 2 percent.
Over the course of the general election campaign season, Kemp has lead in the polls by 2 percentage points. The current RCP average has Kemp (R) at 47.7 percent and Abrams (D) at 45.7 percent.
On Saturday, the Real Clear Politics average updated their data which shows Kemp continuing a lead over Abrams. The number continues to stay within a margin of error and is considered statistically insignificant by pollsters which indicates a tight race.
When reviewing all the polls, Abrams has a gap between male voters and independent voters, most lean Republican. Abrams leads among women voters and has a stronghold on the Democratic voting base. Likewise, Kemp has a stronghold among the GOP faithful and has a gap among female voters.
According to a recent AJC/WSB poll, President Trump's approval among white women voters is high and that support is likely to transfer over into the Georgia Governor's election results in November for Brian Kemp.
In the last election for Georgia Governor, Nathan Deal won his re-election bid by 52.75 percent over State Senator Jason Carter. That same year, U.S. Senator David Perdue won over Michelle Nunn by 52.89 percent and all Republicans won down the entire ballot for the state's constitutional officers.
In the 2016 presidential election, Donald J. Trump won Georgia by 5.12 percent over Hillary Clinton. Trump's Real Clear polling average entering election day among Georgia voters was at 5 percent.
Both candidates are making their last-ditch efforts to rally support before the November 6th election. Abrams is starting her early voting bus tour while Kemp looks to visit areas hit by the hurricane.
Abrams will be visiting Forsyth, Macon, Ft. Valley, Dublin, Brunswick, Savannah, Statesboro, and Augusta to name a few on her early voting bus tour, click here to learn more about Abrams' bus tour.
Kemp looks to visit areas heavily impacted by Hurricane Michael this coming week which include the following:
– Valdosta on Sunday – Oct 14
– Thomasville on Monday – Oct 15
– Moultrie on Tuesday for Agricultural Expo – Oct 16
– Marietta on Wednesday  – Oct 17
– Gwinnett on Thursday – Oct 18
– GA Hispanics and Young Pro on Friday in Atlanta – Oct 19
– Jackson County with GOP on Saturday – Oct 20
– Monroe on Sunday – Oct – 21
Early voting in Georgia starts Monday, Oct 15th. Georgia voters can go to the Secretary of State's MyVoterPage, to find out where their voting location for the November 6th election is along with a sample ballot. To vote early, voters will need to contact their county Board of Elections or Registrar's office to find out about early voting times and dates.
Click HERE to go to the MyVoterPage.