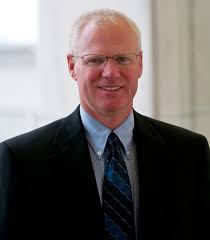 Georgia Department of Transportation Commissioner Russell R. McMurry, P.E. received ACEC Georgia's Engineering Influence Award "in recognition of his exceptional leadership and management of the department's response to the Interstate 85 fire and bridge collapse" last year.
McMurry received the inaugural honor at ACEC Georgia's second annual Georgia Engineering Awards event on Saturday. The program included Georgia's 2018 Engineering Excellence Awards, which celebrates the state's exceptional engineers, engineering projects and industry achievements, as well as the culmination of the state's participation in National Engineers Week.
Fast action by first responders fortunately prevented injury and loss of life when a fire under the overpass caused a section of I-85 in metro Atlanta to collapse in March 2017. Under McMurry's leadership, GDOT was focused on quickly and safely replacing this critical infrastructure, a main artery near downtown. Georgia DOT teams, partners and contractors worked 24/7 to rebuild and reopen the heavily traveled corridor in just six weeks.
McMurry, a 28-year veteran of the Georgia Department of Transportation, has served as commissioner since 2015. He is a professional engineer and an honors graduate of Georgia Southern University. McMurry was recently named Georgia Trend's 2018 Georgian of the Year.
Georgia Department of Transportation plans, constructs and maintains Georgia's state and federal highways. We're involved in bridge, waterway, public transit, rail, general aviation, bike and pedestrian programs. And we help local governments maintain their roads. Georgia DOT is committed to providing a safe, seamless and sustainable transportation system that supports Georgia's economy and is sensitive to its citizens and its environment. Visit www.dot.ga.gov.  Follow us on Facebook (www.facebook.com/GeorgiaDOT) and Twitter (https://twitter.com/gadeptoftrans).