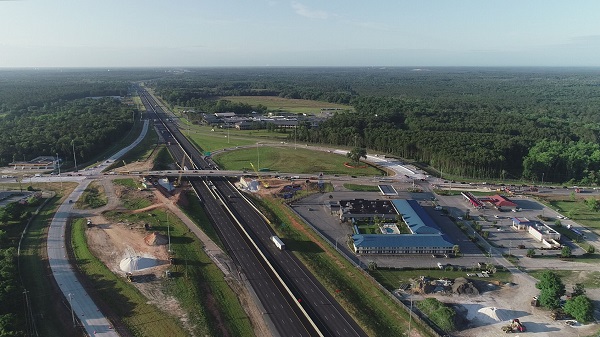 Of the 1,549 people who died on Georgia's roads in 2017, upwards of a thousand could be alive today if the involved driver had chosen a different driving behavior – like driving alert, eliminating distractions, paying attention, driving at a safe speed and requiring seat belt use for everyone in the vehicle.
After a decade of steady declines in roadway fatalities in Georgia, the last three years saw a 32 percent increase. While fatalities decreased by about one percent from 2016 to 2017, pedestrian deaths surged a staggering 11 percent.
"We attribute 70 percent of last year's traffic fatalities to driver behavior – distraction, impairment or driving too fast for conditions," said State Traffic Engineer Andrew Heath. "Other red flags are the huge spike in pedestrian fatalities and that—while seatbelts are proven to save lives—56 percent of victims in fatality crashes were identified as not wearing a seatbelt."
Other statistics from 2017 demonstrate that drivers are just not paying attention.
44% of non-pedestrian fatalities are from single vehicle crashes
55% of non-pedestrian fatalities are from drivers veering out of their lane
Continuing the effort to educate drivers to change behavior, Georgia DOT has relaunched itsDrive Alert Arrive Alive safety campaign with a new creative approach that implores drivers to make simple changes in their driving behavior to save lives: buckle up; eliminate distractions and drive alert. Watch for new bus back ads, a wrapped Drive Alert Arrive Alive vehicle, and a continuation of GDOT's partnership with the media to spread the safe driving message to their extensive audiences.
GDOT's See & Be Seen campaign is the pedestrian component of Drive Alert Arrive Alive. See & Be Seen emphasizes that pedestrian safety is a shared responsibility between motorists and pedestrians. See & Be Seen aims to make it safer to walk in Georgia. Visitwww.dot.ga.gov/SBS.
This week safety is front and center as the Georgia Department of Transportation observes National Work Zone Awareness Week to highlight the dangers for workers and drivers in roadway work zones. This year's theme—Work Zone Safety: Everybody's Responsibility—urges motorists to be vigilant while driving in work zones and for workers to always think safety first.
There's no doubt that the need for caution extends beyond work zones. Unsafe driving behaviors are killing people on roads across Georgia. Simple changes in driving behavior can save lives and could have prevented over a thousand deaths last year. How many can be saved this year? To learn more and get a downloadable Drive Alert Arrive Alive toolkit, visitwww.dot.ga.gov/DAAA.
The Drive Alert Arrive Alive campaign is a partnership between the Georgia Department of Transportation and the Governor's Office of Highway Safety. #ArriveAliveGA