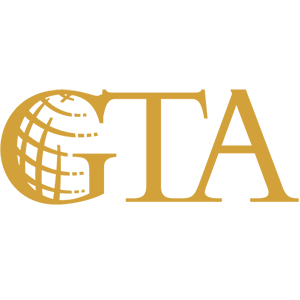 The Georgia Technology Authority is one of two organizations chosen to receive a prestigious award for its approach to sourcing IT services.
IAOP will present GTA with its 2019 Global Excellence in Outsourcing (GEO) Award at the association's annual meeting, which takes place February 17-20. A second GEO Award will be presented to WarnerMedia, parent company of HBO, Turner, and Warner Bros.
The award honors GTA for "innovative practices in creating value from collaborative relationships," according to association officials. More specifically, the award honors GTA for its Market Test and Rebid (MTR) strategy.
"We are gratified that the state of Georgia is recognized as a global leader in sourcing," said Dean Johnson, GTA Chief Operating Officer. "We began building our capabilities more than a decade ago with the launch of the Georgia Enterprise Technology Services (GETS) program. Today GTA runs a highly effective, dynamic operation that leverages a multisourcing service integrator along with a variety of service providers that consistently deliver quality services in a timely manner."
Dissatisfied with traditional ways of benchmarking service delivery, GTA sought a new approach to ensure competitive pricing and technology innovation from service providers for the GETS program. Working with partner Integris Applied, GTA launched MTR, which involves strategic bundling and regular rebidding of GETS services as contracts expire or even during the term of a contract by invoking early termination rights.
Recognizing MTR would likely mean regular changes to the list of GETS service providers, GTA also adopted an integrated services platform that includes a multi-sourcing services integrator. The objective was to promote a plug-and-play capability in which the replacement and integration of service providers is efficient and straightforward for GETS customer agencies. At the same time, MTR exerts ongoing competitive pressure to reduce service costs and improve service quality. It also means GTA can constantly poll the marketplace for new or enhanced services that may better meet customers' business needs.
"In the nine years of the GEO Award, we have continually raised the bar for nominees by establishing tougher qualifying criteria, which makes the 2019 winners truly exceptional," said Bill Hall, who chaired the judges panel. "We're proud to recognize and showcase the teams from WarnerMedia and GTA, who have creatively and effectively broken new ground with their excellent work."
Information direct from the Georgia Technology Authority.