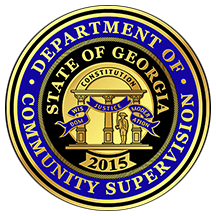 The Georgia Department of Community Supervision (DCS) celebrated the successful conclusion of the Georgia Prisoner Reentry Initiative (GA-PRI) at the Georgia Public Safety Training Center. The event included a panel discussion led by the Georgia Justice Project on Georgia's continuing efforts to strengthen reentry services.
GA-PRI, a statewide strategic plan, and framework serving medium- to high-risk returning citizens, sought to promote public safety by increasing the success rates of individuals transitioning from prison. This framework helped coordinate resources across diverse providers and organizations to foster effective evidence-based risk and need management, offender accountability, and safe and effective participation in the reentry process by families, communities, and victims.
In addition to celebrating the Initiative's completion, the event shared data and outcomes regarding the Justice Reinvestment Initiative and Smart Supervision grants. Applied Research Services, Inc., an independent consulting firm that specializes in complex research and design analysis, conducted an evaluation of GA-PRI. Their positive findings recommend pursuing statewide implementation of the framework.
"The overall success of the GA-PRI relied heavily on the tremendous efforts of our staff and the collaboration the Georgia Department of Corrections, our GA-PRI stakeholders, and our other state and community partners," said Michelle Stanley, DCS Deputy Director of Reentry Services. "We are pleased with the initial results of this framework and we are looking forward to using it to enhance our reentry services statewide."