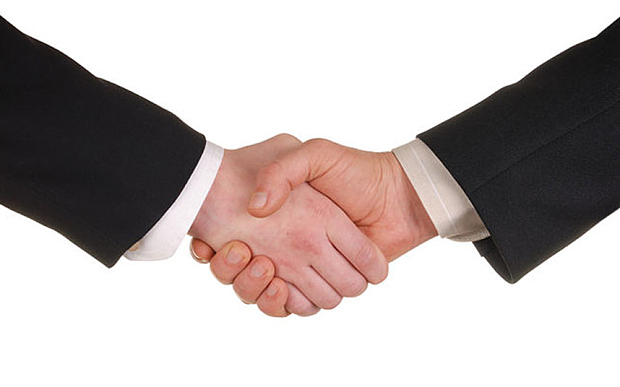 The Georgia Division of Family and Children Services (DFCS) and the Consulate General of Mexico in Atlanta entered into a formal agreement Wednesday to better serve Mexican minors and children of Mexican origin who are involved with Georgia's child protection system.
At a ceremony held at the Consulate General of Mexico in Atlanta, Consul General Javier Diaz de Leon and DFCS Interim Director Tom Rawlings signed a Memorandum of Understanding (MOU) that sets a framework for communication and cooperation on child welfare cases.
"I am extremely pleased to be entering into this agreement with the Mexican Consulate," said Rawlings. "I anticipate that cases involving immigrant families will be resolved more efficiently and certainly more beneficially for Mexican minors with the consulate involved at the outset."
"This collaboration will help us locate parents, relatives and other important adults in a child's life so that they can be involved when permanency options are considered," Rawlings added. "Moreover, DFCS and the consulate are committed to working together on educational and community involvement efforts centered on the safety and well-being of Mexican families and children."
Specifically, the MOU requires DFCS to quickly attempt to identify whether a minor being taken into custody is a Mexican national or the child of a Mexican national and to immediately notify the Consulate when that is the case. DFCS also agrees to allow a consular representative to interview the child when not prohibited by court order and to encourage local jurisdictions to notify the consulate of legal hearings involving a Mexican minor or Mexican-American minors so that a consular representative may attend.
The Division hopes to enter into similar agreements with other consulates in the coming year.
The Consulate, meanwhile, agrees to assist upon request in searching for a child's parents or relatives and obtaining home studies of potential caretakers in Mexico as well as to facilitate the child's return to Mexico if that is found to be in the child's best interest. The Consulate also will assist DFCS in obtaining birth certificates, medical records and other relevant documents to facilitate a prompt resolution of the child's case.
The MOU commits DFCS and the Consulate to meet regularly to discuss issues of mutual interest and to assess the progress being made on the goals of the MOU. They will jointly host community meetings and work together on prevention efforts to protect and serve families and children of Mexican origin.
"This MOU is the result of more than two years of negotiations and hard work between both DFCS and the Consulate and for that we are very pleased. It represents an important step forward into creating and formalizing mechanisms of collaboration between both our agencies. We trust that many Mexican children and families will benefit from this ongoing partnership and hope that consulates from other countries soon get involved in similar fashion," said Consul General Diaz de Leon.