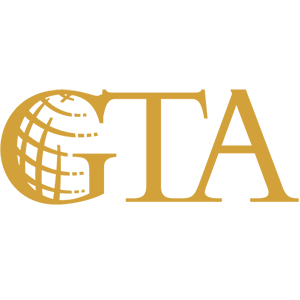 Georgia's efforts to strengthen cybersecurity and broaden high-speed internet access in rural communities lead the latest Annual State IT Report from the Georgia Technology Authority (GTA).
The report website for 2018, available at www.gta.georgia.gov/annualreport, also documents the state's progress in using technology to operate more efficiently and better meet constituent expectations for enhanced services. It examines the state's IT expenditures and its approach to planning for future technologies.
The role of the Georgia Cyber Center is prominently described in the report. The center, which opened in Augusta in 2018, established Georgia as the nation's leader among states in addressing the growing threats from cyber criminals and hostile nations. The report details the center's unique collaborative programs – involving government, academia, the military, and the private sector – to train the next generation of cybersecurity professionals and help jump-start innovative cybersecurity companies.
Progress in other areas affecting cybersecurity is a topic in the report, which includes GTA's Cybersecurity Workforce Academy and cybersecurity assessments of critical information systems in state agencies.
The state also focused its attention on the lack of high-speed internet access in many rural communities. Recognizing the importance of broadband availability, the Georgia General Assembly passed the Achieving Connectivity Everywhere (ACE) Act in 2018, which led to the Georgia Broadband Deployment Initiative. Among other efforts, the initiative is mapping the state to identify areas with limited or no broadband services, and it will assist communities in applying for federal funds to support comprehensive planning for broadband deployment. The report looks at the considerable progress made during the year in achieving the goals of the ACE Act.
IT expenditures, one of state government's largest budget items, are another prominent topic in the report. In FY 2018, 54 state agencies reported spending over $730 million on IT infrastructure services, network services, application development and support, and related activities, and the report lists IT expenditures by agency. Constitutional agencies and other state entities with large IT budgets are not required to report their IT expenditures, so the report's data are not comprehensive; nevertheless, they provide important and useful insights.
FY 2018 saw a leap forward in the Georgia Enterprise Technology Services (GETS) program, the state's successful partnership with technology leaders in the private sector. Four re-procurements led to the installation of four vendors who advanced Georgia's managed IT services to a new level of maturity. The four re-procurements addressed Mainframe services, Print and Mailroom/Courier services, End User Computing services, and Server services, and the report provides an executive-level overview of each procurement and its benefits.
In addition to the website, a copy of the report that's suitable for printing is available to download in PDF format.
Information direct from the Georgia Technology Authority.