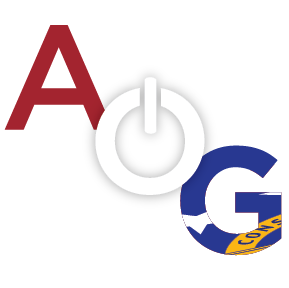 The Forum was decked out in red and black Thursday night as Bulldogs fans poured into downtown Rome for a chance to hear from University of Georgia head football and basketball coaches Mark Richt and Mark Fox.
An event hosted by the UGA Alumni Association gave hundreds of Dogs fans an opportunity to meet the coaches, and get autographs and photos.  Both Richt and Fox also spoke briefly about their respective programs, and fielded questions from the Audience.
University of Georgia President Jere Morehead also addressed the crowd about the state of the University, and the Alumni Association.  Morehead covered a variety of topics, but spend the majority of his time addressing UGA's importance to the State of Georgia, and its economic development.  "We helped launch over 300 new small businesses," Morehead told the crowd.  "We should be serving the people of the state.  The best thing for the University of Georgia is for the State of Georgia to be strong."
Coach Mark Fox was optimistic about the future of his team saying that the program has "got some good players coming in."  Fox also made it clear that he is happy at the University.  I am never leaving until Mr. Morehead says I have to," Fox told the audience.
Fox spoke briefly about his support for a 30 second shot clock in college basketball.  "Odds are very strong that it'll move to 30 seconds," Fox said.  "It's something that we support.  It's something we'll be excited to see."
Mark Richt spoke about spring practice, recruiting, rules changes, and the prospects of an indoor practice facility.  He spoke in depth about the newness of his team on offense.  "The guys responded well," Richt said of his players in spring practice.  "They'll have all summer to work on what we did in spring.  There's always newness, there's always a challenge."
As for the question of who will be Georgia's next starting quarterback, Richt said that is "to be determined at a later date."  He said the decision would likely be made "within a couple of days of the second scrimmage," which will be in August.