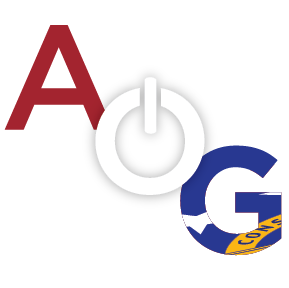 Shootings in which police officers are involved are on the rise according to recent reports from compiled GBI records.
11Alive television in Atlanta reports that use-of-force investigations have spiked since 2011. The television station also reports that 475 shootings have been called in for the GBI to investigate as part of use of force investigations since 2011.
Many of the increased cases could largely be accredited to the increase in incidents where police officers feel their lives are threatened.
The GBI reports the follow details of police use of force with a firearm where the GBI investigated.
2011- 37 (12 deaths)
2012- 58 (25 deaths)
2013- 48 (23 deaths)
2014- 47 (14 deaths)
2015- 59 (28 deaths)
2016- 77 (24 deaths)
2017- 14 (5 deaths as of February)
The following cases were reported from January 2016 to February 2017:
Banks-  1
Barrow-  1
Bartow-  3
Bibb-  2
Bleckley-  1
Brooks-  1
Bulloch-  2
Butts-  3
Carroll-  3
Catoosa-  2
Chatham-  2
Cherokee-  4
Clarke-  1
Clay-  1
Clayton-  6
Cobb-  6
Colquitt-  2
Cook-  1
Coweta-  1
Crawford-  1
Crisp-  2
Dade-  1
Dekalb-  2
Dodge-  1
Dooly-  1
Dougherty-  1
Douglas-  1
Effingham – 2
Elbert-  1
Emanuel-  1
Fayette-  1
Floyd-  1
Forsyth-  2
Franklin-  2
Fulton-  16
Glynn-  3
Gwinnett-  1
Hall-  1
Hart-  1
Henry-  5
Jackson-  1
Johnson-  1
Lamar-  2
Lanier-  1
Laurens-  1
Long-  1
Lowndes-  3
Lumpkin-  1
Miller-  1
Mitchell-  1
Monroe-  3
Muscogee-  2
Oconee-  1
Paulding-  1
Peach-  2
Pike-  1
Rockdale-  1
Stephens-  1
Sumter 2
Toombs-  1
Troup-  3
Walker-  2
Walton-  2
Wayne-  1
Wilcox-  1
Wilkinson-  1