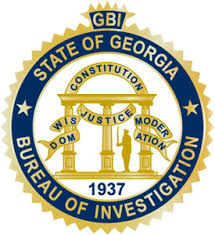 On Friday, January 11, 2019, Local, State and Federal Law Enforcement Officers executed 10 search warrants and 14 arrest warrants for members and suppliers of Larry "Lil Man" Fricks' drug organization. Over the course of a five month investigation, the Banks and Jackson County Sheriff's Office, the Appalachian Regional Drug Enforcement Office (ARDEO), along with the cooperation of the Piedmont Judicial Circuit District Attorney's office and the FBI's North Georgia Major Offender Task Force, used all available investigative techniques at its disposal to bring down a complex drug trafficking network operating in North Georgia. Multiple criminal charges will be brought against these persons under the Racketeer Influenced Corrupt Organization (RICO) statute. Fricks and his organization have been active in Banks, Hall, and Jackson County and surrounding communities for many years. This investigation indicates that the Fricks' Drug Trafficking Organization is responsible in 5 short months for the distribution of more than 100 kilograms of methamphetamine with a street value of $3.5 million.
This particular investigation is an example of the value of interagency cooperation. Because of the strong, existing relationships between the participating agencies, Agents were able to share intelligence and coordinate the dismantling of a complex drug trafficking organization. The investigation continues and additional arrests are expected. All member agencies of ARDEO provided significant resources to this criminal investigation along with the Barrow County Sheriff's Office, Hall County Sheriff's Office, Commerce Police Department, and the Georgia Department of Corrections.
For additional information about Appalachian RDEO or to provide tips on criminal activity look for ARDEO on Twitter @appalachiandtf or follow on Facebook and/or Instagram @appalachianrdeo.
The Appalachian Regional Drug Enforcement Office is a multi-agency unit that consists of the following Sheriff's Offices: White County, Lumpkin County, Towns County, Banks County, Jackson County, Habersham County, Stephens County, Rabun County, Franklin County the Cleveland Police Department, the Lavonia Police Department, and the Toccoa Police Department, along with the Georgia National Guard Counter Drug Task Force, the Department of Public Safety, and the Georgia Bureau of Investigation. 
Information direct from the GBI.