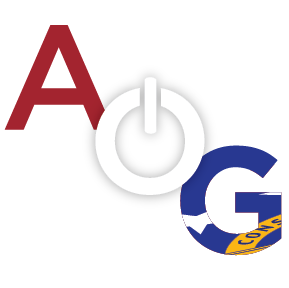 The Georgia State Patrol graduated its 101st Trooper School on Friday, December 29, at the Georgia Public Safety Training Center in Forsyth. After 31 weeks of intense training, 40 new troopers will report to patrol posts throughout the state on Monday, January 29. Governor Nathan Deal was the keynote speaker. Additional remarks were given by Colonel Mark W. McDonough, Commissioner of the Department of Public Safety and Capt. Scott Woodell, Director of Training.  The Oath of Office was issued by Justice Harold Melton of the Georgia Supreme Court.
Trooper Cadets spend 18 weeks at the academy, 12 weeks in field training, and return to the academy for one week of preparation for graduation. The Georgia Peace Officer Standards and Training Council (POST) requires that all peace officers receive a minimum of 400 hours of Basic Mandate Training. At the completion of Trooper School, these newly graduated trooper cadets received over 1,500 hours of training, including driving, defensive tactics, vehicle stops, Spanish, criminal law and criminal procedure, firearms, accident investigation, and various other training.
During remarks to his fellow class members, class president, Tpr. Travis K. Pollock, reflected on the camaraderie developed over the past 31 weeks, and their roles as state troopers and leaders.
Four of the graduates received special honors for top performance in the following areas:
•    Highest Firearms Proficiency – Tpr. Timothy V. Williams
•    Highest Driving Proficiency – Tpr. Jared D. Davis
•    Highest Academic Average – Tpr. Trent A. Kirchhefer
•    Top Gun – Tpr. Scott E. Rigby
This year, Tpr. Trent A. Kirchhefer received an award from Reinhardt University for the highest academic average, 99.23. He received a $1,000 scholarship towards a Bachelor's degree in Criminal Justice from Reinhardt.
Additionally, the following graduates were recognized for their leadership:  Tpr. Wade F. Oglesby, Vice President; Tpr. Vance W. Henry, Jr., Secretary/Treasurer; Tpr. Randall L. White, Sergeant-At-Arms; Tpr. Jarrad R. Gately, Pennant Bearer; and Tpr. Scott E. Rigby, Chaplain.
Each commissioned trooper will report to his/her post on January 29, 2018. The new graduates are assigned to one of the 52 posts throughout the state.
| | | |
| --- | --- | --- |
| TROOPER | HOMETOWN | ASSIGNED POST |
| Nicholas Akerson | Gainesville, GA | Post 27 – Blue Ridge |
| Emily Beaulieu | Marietta, GA | Post 49 – Motor Unit |
| Joseph Brown | Valdosta, GA | Post 31 – Valdosta |
| Christopher Butler | Carrollton, GA | Post 4 – Villa Rica |
| Ricardo Carrasquillo | Brunswick GA | Post 23- Brunswick |
| Jimmy Chrisp | Grovetown, GA | Post 17 – Washington |
| Andrew Clement | Decatur, GA | Post 9 – Marietta |
| Jordan Cox | Evans, GA | Post 8 – Madison |
| Michael Cullinan III | Martinez, GA | Post 25 – Grovetown |
| Jared Davis | Temple, GA | Post 4 – Villa Rica |
| Austin Edwards | Jesup, GA | Post 23 – Brunswick |
| Tyler Fair | Brunswick, GA | Post 35 – Jekyll Island |
| Jarrad Gately | Decatur, GA | Post 48 – Atlanta |
| Frank Gay, Jr. | Norman Park, GA | Post 13 – Tifton |
| Vashaun Grigsby | Grovetown, GA | Post 25 – Grovetown |
| Vance Henry, Jr. | Lavonia, GA | Post 7 – Toccoa |
| Christopher Holbrooks | Lawrenceville, GA | Post 51 – Gwinnett |
| Todd Hughes | Savannah, GA | Post 32 – Athens |
| Austyn Jacques | Cumming, GA | Post 37 – Cumming |
| Trent Kirchhefer | Toccoa, GA | Post 7 – Toccoa |
| Sarah Kitchens | Athens, GA | Post 32 – Athens |
| Jesse Lamb | Waycross, GA | Post 52 – Hartwell |
| Aldo Lara | Lawrenceville, GA | Post 9 – Marietta |
| Wilner Magloire | Macon, GA | Post 1 – Griffin |
| Jeffrey Marrero | Hahira, GA | Post 31 – Valdosta |
| Elmer Martin | McDonough, GA | Post 11 – Hinesville |
| James Martin | McCaysville, GA | Post 27 – Blue Ridge |
| Jonathan Maxwell | Silver Creek, GA | Post 29 – Paulding |
| Wade Oglesby | Locust Grove, GA | Post 1 – Griffin |
| Jacob Oliver | Griffin, GA | Post 26 – Thomaston |
| Travis Pollock | Cordele, GA | Post 30 – Cordele |
| Cory Puckett | Aragon, GA | Post 3 – Cartersville |
| Scott Rigby | Tifton, GA | Post 36 – Douglas |
| Emilee Shackleford | Rocky Face, GA | Post 5 – Dalton |
| Blake Shiver | Macon, GA | Post 2 – LaGrange |
| Jeffrey Turner | Eastman, GA | Post 16 – Helena |
| Dustin Welborn | Royston, GA | Post 52 – Hartwell |
| Randall White | Dahlonega, GA | Post 37 – Cumming |
| Judd Whitfield | Ringgold, GA | Post 41 – Lafayette |
| Timothy Williams | Dalton, GA | Post 41 – Lafayette |