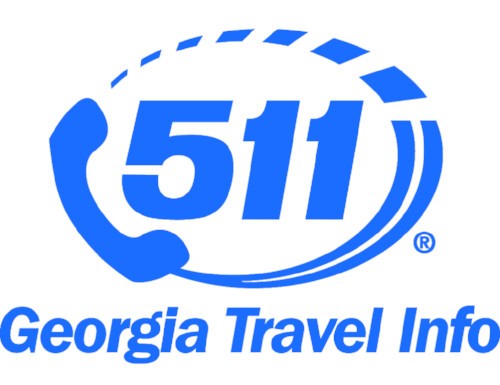 The Georgia Department of Transportation recently celebrated "511 Day" (May 11) as 511 Georgia marks 12 years of service to Georgia citizens and travelers this year. The 511 telephone service officially launched in 2007 as Georgia's traveler information phone number, replacing *DOT.
The free service provides real-time travel information 24/7, as well as access to live operators to report incidents or request motorist assistance. Georgia DOT also provides a 511 website,511GA.org, and a mobile app, 511 Georgia & Atlanta Traffic, which is available for both Android and iOS. Later this year, Georgia DOT will be unveiling an updated 511 Georgia website (511GA.org) and updated mobile apps for iPhone and Android.
With "511 Day" (May 11) tomorrow, here is a look at the service Georgia 511 has provided since 2007:
13 million calls to 511 Georgia
13 million 511GA.org website sessions
30,000 followers on NaviGAtor511 and localized 511 GDOT Traffic Twitter accounts (@511Georgia)
6 million 511 Georgia & Atlanta Traffic mobile app sessions and 310,000 downloads
67 million email, text, and app alerts to MyGA511 subscribers. Register at 511GA.org
As the Georgia Department of Transportation gears up for a busy summer construction schedule and the start of hurricane season (June-November), Georgians can continue to turn to 511 for all their traveler information needs.
This is a press release from GDOT.