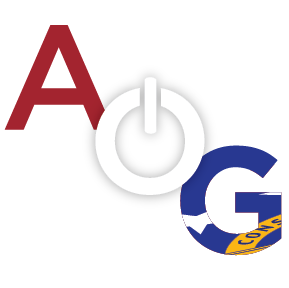 Erin Brockovich was a movie about a real-life single mother who was hired as a legal assistant and helped bring down a large California power company polluting a city's water supply. The industry settled the case for $333 million dollars, and it was the largest case of a direct-action lawsuit in US History.
Erin Brockovich is still fighting for environmental causes affecting public health. Recently, she posted on her Facebook page that she will be investigating the cancer cluster situation in Waycross, GA.  In her message to Waycross residents, Brockovich asks residents to "report their illnesses and other information to www.communityhealthbook.com"
Update on the progress from Georgia Department of Public Health's investigation
A final report was expected to be completed by the Georgia Department of Public Health (DPH) at the end of 2016, but it is not yet complete according to State Representative Jason Spencer, who called for the investigation on behalf of constituents affected in his district.
All On Georgia contacted State Representative Jason Spencer about the progress of the investigation and why is it taking so long. Rep. Spencer said " they [DPH] have to obtain data from the Florida cancer registries to finish the assessment. This could take some time. But there may be other factors dragging the conclusion of the assessment out."
Representative Spencer, who is also a licensed physician assistant, stated in an email that "if a child is getting treated for Rhabdomyosarcoma or Ewing sarcoma (these are rare pediatric cancers) in Southeast Georgia, they are likely getting treated at Nemour's Children's Hospital in Jacksonville, FL and that is where the official diagnosis will be made because the pathology reports will be resulted in Florida. Therefore, these cases get counted in the Florida statistics (the Florida Cancer Registry) because the diagnosis was made in Florida on a Georgia resident. The Georgia Department of Public Health will have to extract the Georgia case data from the Florida Cancer Registry to complete the health assessment to make a determination if a cancer cluster is present."
Representative Spencer remains skeptical that DPH will rule this situation as a cancer cluster because of the current CDC cancer cluster investigation guidelines.
"The health consultation process that the Georgia Department of Health is conducting in conjunction with the CDC is very lengthy. People who want answers regarding this potential cluster are getting very impatient and as a result, are enlisting outside forces to assist them in getting some answers. I have concerns that the health consultation will subtype these rare sarcomas cancers and not consider them as one category. Subcategorizing these rare sarcomas could dilute the statistical significance of the data, thus giving these agencies a reason not to declare a cluster. If this is done, it would be a deviation from the standard that the state of New Hampshire applied when they declared their cancer cluster of the same sarcomas in their case. If subcategories are used, then the CDC criteria would not be applicable to declare a cluster, even though these sarcomas share a common cellular lineage. If this is done, this could be a form of manipulation of the data and we may never find any answers."
The New Hampshire (Seacoast, NH) investigations have something in common with Waycross such as their historical pollution problems and the types of rhabdomyosarcoma. These types can be classified as either alveolar or embryonal. New Hampshire's approach was considered to be more comprehensive at counting the cancer types within one category. Also, New Hampshire's study included a more focused area over 80 square miles while Waycross' situation investigates over 110 square miles. Because of the amount and type of cancer clusters suspected in Waycross, it poses patient privacy concerns and unlikely to meet Georgia DPH decision on what defines a cancer cluster.
According to a WebMD report on this issue, a majority of suspected cancer cluster investigations performed by Public Health officials do not connect environmental issues to health problems. These connections rely on statistical methods which do not link causes of diseases to environmental changes over time. However, four children were diagnosed within 60 days of each other.
Georgia Department of Health's Response: 
All On Georgia contacted the Georgia Department of Public Health for an update on the investigation and asked when the results will be made available to the public. Also, All On Georgia asked if such small number of cases would affect the release of a public report due to medical privacy laws. We also asked how many similar cases have to occur before it is considered a public health concern.
Nancy Nydam, Communications Director for the Georgia Department of Public Health, sent an email response:
"DPH has completed its initial public health assessment on the CSX site in Waycross, Georgia. The CSX public health assessment has undergone, and continues to undergo the highest level of review by ATSDR [Agency for Toxic Substances and Disease Registry – division of the CDC]. As of this date, DPH has not received any notification that ATSDR has completed their review. Once their review is complete, ATSDR will release the document for public comment.
Previous health consultations have not established a pattern that would contribute to an increased risk of cancer in the community.
The Georgia Comprehensive Cancer Registry (GCCR) has data sharing agreements with other states that Georgia residents might visit for cancer care. In this case, some children who live in southeast Georgia traveled to a facility in Florida for their cancer diagnosis and/or treatment. GCCR does have a data sharing agreement with Florida, but those records are transmitted twice a year. This adds to the time it takes for a case to make it into the registry. Because of the ongoing investigation in southeast Georgia, GCCR actively pursues data if we are made aware of a new cancer case.
DPH is always concerned with maintaining confidentiality of protected health information (PHI). While many children with cancer in the Waycross area have been identified in news reports and social media, DPH does not release that level of detail. When the number of cases in a given location is so small, information about residence or medical records could potentially lead to case-patient identification, which is a clear violation of HIPAA."
DPH stated that they have to follow both the CDC and NCI standards which required 95% of collections be complete for 24 months of data and 90% complete for 12 months of data. DPH said they are now in the process for completing the 2015 diagnosis year and are continuing to update the registry with data as it comes in.
Pace of government: Science or bureaucracy?
Out-of-state registry data takes two years to collect. All On Georgia asked what can be done to increase the data collection turnaround time?  DPH followed up citing CDC guidelines in the following email response:
"The role of DPH in a public health consultation is to look for patterns that describe the findings. DPH has and continues to conduct public health consultation activities in Waycross to evaluate all available environmental and health data related to possible human exposure to toxic chemicals in the environment. Previous health consultations have not established a pattern that would contribute to an increased risk of cancer in the community.
 DPH welcomes the additional resources and expertise of ATSDR in this investigation.
The CDC defines a cancer cluster as a greater-than-expected number of cancer cases that occur within a group of people in a geographic area over a period of time.
"To be a cancer cluster, a group of cancer cases must meet the following criteria. Until all of these parameters are met, the group of cancer cases is often referred to as a suspected cancer cluster."
A greater than expected number: A greater than expected number is when the observed number of cases is higher than one would typically observe in a similar setting (in a group with similar population, age, race or gender). This may involve comparison with rates for comparable groups of people over a much larger geographic area – e.g., an entire state.
Of cancer cases: All of the cases must involve the same type of cancer, or types of cancer scientifically proven to have the same cause.
That occurs within a group of people: The population in which the cancers are occurring is carefully defined by factors such as race/ethnicity, age and gender, for purposes of calculating cancer rates.
In a geographic area: Both the number of cancer cases included in the cluster and calculation of the expected number of cases can depend on how we define the geographic area where the cluster occurred. The boundaries must be defined carefully. It is possible to "create" or "obscure" a cluster by selection of a specific area.
Over a period of time: The number of cases included in the cluster – and calculation of the expected number of cases – will depend on how we define the time period over which the cases occurred.
The cancer cases that we are aware of in southeast Georgia do not meet these criteria. In addition, these cancers do not have any known environmental links."
According to a House Budget and Research report released by the Georgia Department of Public Health (DPH) given to Representative Jason Spencer, the DPH cites concerns to barriers of data collection from small hospitals and similar facilities…"sometimes facilities (especially smaller hospitals) have trouble abstracting cases in a timely manner.  The federal grant we [DPH]currently receive prohibits us from using these funds to do abstracting. Additional state funds,however, would allow for the hiring of more staff who could help assist in this process."