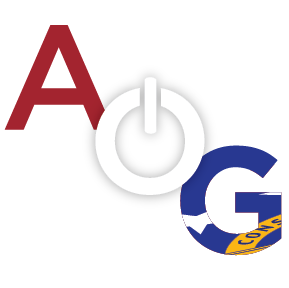 The following article is an opinion piece by the author and represents the views of only the author and not necessarily those of AllOnGeorgia.
The Reason For The Season
There are many reasons that people choose to celebrate the holiday that we call Christmas. There are folks who are in it to give. Others to receive. Some enjoy both. Most people understand Christmas as the celebration of the birth of Jesus, son of God in a human body. As believers we should celebrate Jesus every day, but his birth is a special time. A time that we should not only celebrate from the standpoint of Jesus coming to earth and taking on flesh, but a time that we should also review as a revival of our faith, and a renewal of our relationship with our Lord and Savior.
The shepherds in the field were the first people in history to catch the Christmas spirit. In the Gospel of Luke chapter 2, we see angels visit these men in the field while they're tending their sheep. Once they get the message that Christ was born, they immediately hurried off to find him.  The scripture doesn't say how long they stayed, or even what they did while they were with Jesus, but it does say that once they left, nothing less than celebration occurred. They began to spread the word about what the angels had told them of Jesus. Then, when they returned to the field and as we are told in verse 20 of the same chapter, they were, "glorifying and praising God for all the things they had heard and seen, which were just as they had been told." Their experience with the infant Jesus was enough to light their fire. It started a celebration in their hearts, and they could not keep it to themselves. My prayer is that this Christmas will have the same effect on us modern-day believers, as it did on the shepherds. May we be filled with the spirit, and unable to contain it, and may God motivate us to drop everything and share his story with the world.
Now I know what you may be thinking. Why did the Son of God need to come to earth and live as a man to begin with? Well, because when Adam and Eve sinned in the garden, it tainted our flesh so that we would be born guilty, and sin would be our nature. After that, men had to make sacrifices to cover their sins. Most of the time that entailed slaughtering an animal which was indeed a hardship in that day and age. The purpose of Jesus living as a man, was so that he could fulfill the law, by living a perfect, blameless life. Then he would make himself the permanent sacrifice for our sins by dying on the cross. Now we can live under grace, and experience the free gift of forgiveness and salvation. We don't always correlate the birth of Jesus, directly with his death, but that's what it was all about. The first Christmas was the beginning. He had to come here and live the same life that we live. To be tempted by the same things, and to experience the same feelings and emotions that we experience. We see Jesus run the full gamut of the human experience in the scriptures. Happiness, sadness, anger, grief. But we never see him sin, thus making him the perfect sacrifice. He paid a debt that we could not possibly pay. THAT is why we celebrate this season.
None of those things would ever had happened were it not for his birth. It was a big deal to those shepherds way back then, and it should be a big deal to us now.  There is always the "Jesus wasn't born on December 25th" crowd. According to the scriptures, they may just be right. But the 25th is the day that the rest of us accept as the designated celebration of his birth, and until someone can point to another exact date on the calendar, I'm sure this is how it will stay. So let's make the most of this Christmas. Think and pray about it with revival in mind. Both personally and for the entire body of believers. Let's use this season to shine the light of Jesus on the world.
For more on this subject, join me tonight at 8pm, live on the Rally For Christ Facebook page. Just click the link below! God bless, and Merry Christmas!
Danny Burnham                                                                                                                                                                                                                                                               Religion Contributor
Danny can be contacted on Facebook, Twitter, or Instagram.  You can email Danny at rallyforChrist@gmail.com.
Rally For Christ is on Facebook and Instagram.