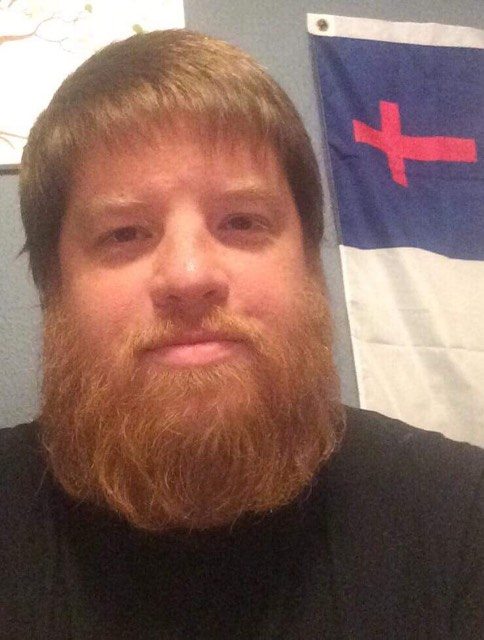 The following article is an opinion piece by the author and represents the views of only the author and not necessarily those of AllOnGeorgia.
---
If you have been to church more than once or twice in your life, you have heard mention of God's grace. Maybe you've heard the song Amazing Grace. "By the grace of God" is a phrase commonly connected to averting disaster. Ephesians 2:8 tells us, "For by grace you have been saved through faith, and that not of yourselves; it is the gift of God,". Sounds pretty important, doesn't it? There are dozens of instances in the scriptures where we see the word, grace, but what does it mean?
The word grace as defined in Strong's Greek concordance means the "divine influence upon the heart".  That's the official definition. Simply put, it's God tugging on your heart strings. His influence upon our lives that draws us to follow him.  It's what saves us. It is the act of God blotting out our sins, erasing them, forgetting them, and giving us hope for eternal life with him in Heaven. God's grace regenerates us, and makes us a new creature. It sanctifies us, so that we can be holy. The best part is: It's completely free. There is no scripture in the entire Bible that references a price that we can pay for our own salvation. There is no example of anyone doing something to earn their salvation, which is what "not of yourselves," is referring to in Ephesians 2:8. God does it for us because he loves us.
How did he give us grace? In the previous paragraph I mentioned that there is no price that we can pay for the forgiveness of our sin. There was, however, a cost. It was the cost that Jesus paid on the cross. God loves us in such a way, that he sent his own son to be the sacrificial lamb for our sins, because we couldn't cover it on our own. There is no financing. We can't work it off. He paid our tab because he loves us. That's grace in the most pure sense of the word. Something for nothing. Not just any something, but redemption that would keep us out of Hell.
Romans 5:8 puts drives the point home saying, "But God demonstrates His own love toward us, in that while we were still sinners, Christ died for us." That means, that God showed us how he loves us, by sending Christ to die for us, before he was even on our radar. We were still sinners, unworthy of his redemption, but he saved us anyway.
I am probably not the only one who has noticed that "dirty, rotten, sinners" is a reoccurring theme in this piece. While that's an important element, it's not what I want you to take away from this. It's his love in spite of our sins that I want you to remember. That is a reason to rejoice.  So is grace a license to sin? Romans 6:1-2 says, "What shall we say then? Shall we continue in sin that grace may abound? Certainly not! How shall we who died to sin live any longer in it?"  When we are redeemed by God's grace, we are no longer the person that we used to be. Our former person is dead, and we are new in Christ. We shouldn't want to sin anymore. We should do our best at all costs to avoid it.
There have been religions since the dawn of time that required believers to atone for their own wrongdoing. Some have a certain number of things to be granted passage into their idea of life after death. Ours is the only one that does not. We are supposed to demonstrate our faith to others by the things that we do, but we are not saved by the things that we do. That takes all of the pressure off of us as Christians. God did all the work. He already won the battle against sin, death, and hell. It is only up to us to live our life for him.
We would be in pretty bad shape, if not for the grace of God.
Join Danny tonight at 8pm live on the Rally for Christ Facebook or Instagram page as he talks more about this subject. Just use the links below.
Danny Burnham                                                                                                                                                                                                                                   Religion Contributor
Danny can be contacted on Facebook, Twitter, or Instagram.  You can email Danny at rallyforChrist@gmail.com.
Rally For Christ is on Facebook and Instagram.