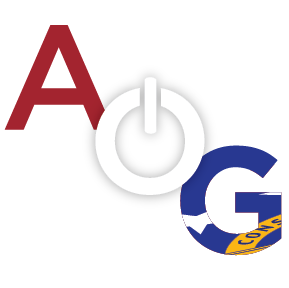 The following article is an opinion piece by the author and represents the views of only the author and not necessarily those of AllOnGeorgia.
Be Who You Are Made To Be
Sometimes as Christians we get so caught up in doing things that we know we are supposed to do, that we forget about who we are supposed to BE. There is certainly nothing wrong with good works. The Bible encourages them and even says that others will know that we are believers by the "Fruits" of our labors for God. That is our outward identity that others see. What we must do as Christians is remember who we are in Christ, and that all his qualities and promises are ours. Yours. Mine. Our identity in Christ isn't something that's sprinkled over us as a group, and some may get more than others. It means the same thing for me as it does for you, or your pastor, or Billy Graham or the guys who wrote the Bible. That "Super-Godly" person that you are thinking of right now doesn't have some extra Godly quality that you don't have. It may just be that they are taking advantage of what He has given them.
Let's take a look at it from the very beginning. Genesis 1:27 says, "So God created mankind in his own image, in the image of God he created them; male and female he created them."  That means God created you to look like him. He sure must think a lot of us to make us that way. He created the land, the sea, and the sky. He created everything that walks, crawls, slithers, or flies, but it was us that were made in His image. It was YOU that was made in His image.
Going a step further, 1 John tells us that love is the very nature of God. Ephesians 1:5 says. "He predestined us for adoption to sonship through Jesus Christ, in accordance with his pleasure and will." If God is love, and he adopted us to sonship through Jesus, after he created us in His image to begin with, then He surely has love for us! We are the children of the living God, who spoke the universe into existence. What an inheritance! The best part is we can live in that inheritance now. We don't have to wait until we get to Heaven to enjoy the love of God and the gifts that He has given us. That doesn't mean that we won't have bad times, or experience bad things. It just means that in Christ, we will have the strength to endure.
Ephesians 4:11-12 says, "He has given some to be apostles, some prophets, and some evangelists, and some pastors and teachers; For the perfecting of the saints, for the work of the ministry, for the edifying of the body of Christ." That's us! We are the saints that make up the body of Christ who have the abilities mentioned in that list. You aren't just a body that takes up a seat in Sunday morning service. According to Romans 8:37, "We are more than conquerors through Him who loved us." This is our identity in Christ. Not sinner, or addict, or depressed, or afflicted, or victim.
Sometimes we forget our identity, and allow ourselves to fall into a negative mindset that can lead to all sorts of bad things.  In my own ministry, I spent so much time doing the things that I was supposed to be doing, that I forgot to be who I am supposed to be. An example of that is; I began to teach from my own knowledge base, rather than allowing the Holy Spirit to guide me. I wasn't teaching a false gospel, or bad doctrine, and it even still seemed to be effective to those who which I was ministering. I just wasn't having that interaction, or getting that inspiration from the Holy Spirit. So while it is important for us to minister, we still need to be open to be ministered unto.
1 Corinthians 15:17 says, "But thanks be to God, which giveth us the victory through our Lord Jesus Christ." We are adopted into sonship through Him. We are more than conquerors through Him. We have victory through Him. Let's remember that as believers, who we are is as important as what we do.
Danny will post a video at 3pm on today the Rally for Christ Facebook and Instagram pages, along with his personal accounts. He'll talk more about our identity in Christ, especially as it pertains to things like addiction, depression, and anxiety. Just follow the links below.
Danny Burnham                                                                                                                                                                                                                                                Religion Contributor
Danny can be contacted on Facebook, Twitter, or Instagram.  You can email Danny at rallyforChrist@gmail.com.
Rally For Christ is on Facebook and Instagram.