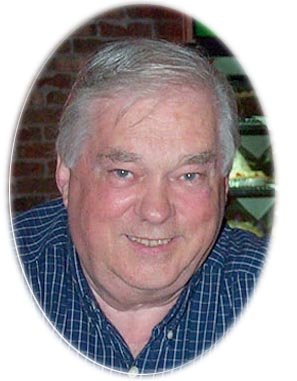 The following article is an opinion piece and reflects the view of only the author and not those of AllOnGeorgia.
By: Ken Herron
---
Congressman Joe Crowley from the 14th District of New York had served 10
terms in his Congressional position. He was the Democratic Caucus Chair. He was
second in line to replace Nancy Pelosi if she decided not to run for Speaker of the
House again. No one considered that there was anyone who could beat him in his
Bronx district.
There was a young 29 year old Puerto Rican girl born in the Bronx and she had
graduated with honors from Boston University. She had worked on Senator Bernie
Sander's campaign for president in her district. After Senator Sanders lost the
campaign, she made a trip to several trouble spots across the country and made
speeches about what could be done. Her complete name is Alexandria Ocasio-Cortez
and her friends call her Alex. The news media calls her AOC.
When she had been in college in Boston, she worked in the office of Senator Ted
Kennedy. Her impression from this experience was that you must be wealthy and
well connected to get elected to Congress.
Her father died in 2008 and she was involved with a long probate battle to settle
his estate. After she finished her work for Senator Sanders and her tour across
America she came back to the Bronx where her mother was fighting to keep from
losing her home to foreclosure. Eventually her mother moved to Florida while Alex
stayed in the Bronx. She took a job as a waitress in Manhattan. She had decided to
run for Congress in the 14th District of New York against Joe Crowley. She joined a
nationwide organization named "Democrats/Brand New Congress" who helped to
train her on how to run a grassroots campaign. In order to keep from paying the
qualifying fee, she chose the route of collecting signatures to qualify for the office.
She refused PAC and corporate contributions and only accepted contributions from
individuals. She raised and spent $194,000. Her opponent spent $3.4 million. Part
of the district covered a section of Queens. Her opponent was a wealthy Queens'
resident. He had not had an opponent since 2004.
After her mother left, Alex and her boyfriend took a one bedroom apartment in
the Bronx. He works as a web designer. They produced a campaign video that was
very effective and ran it on the internet and local cable TV channels. They
distributed revolutionary campaign posters that were all over the district. Since
Congressman Crowley had first run for office, the district had changed, and in the
Bronx part of the district it was over 50 percent immigrants from Puerto Rico. They
scheduled three debates. Crowley did not show up for the first one. It was televised
and Alex debated an empty chair. Crowley showed up for the second debate but
Alex had so many questions that he could not answer that he had a sour look for the
entire debate. On the third debate he sent a substitute who did not fare well against
Alex. Alex won the Democratic Primary with 15% to spare. She had no problem
defeating the Republican in the General Election. In the 15th District next door,
Ocasio-Cortez won the primary caucus of the Reform Party as a write in candidate.
During the campaign, Alex Ocasio Cortez joined the Democratic Socialist
Congressman Joe Crowley from the 14th District of New York had served 10
Organization which is associated with the Democratic Party and is not in itself a
political party. She already believed that Socialism was good and Capitalism was
bad and run by the greedy group. The Socialists helped her to write her platform
which was basically the things she presented as the Green New Deal when she got to
Washington. Following are some of her positions.
MEDICARE FOR ALL
Almost all of the countries of the world have universal healthcare. It is time for
the USA to catch up with the rest of the world. Healthcare would include doctors,
hospitals, vision, dental, and mental care. Let everyone in the country buy into it
and pay for it and it will cost less than it does today. The government will administer
the treatments and insurance companies and their profits will be eliminated.
HOUSING FOR ALL
The government has favored the wealthy in real estate. There are more empty
luxury apartments than there are people looking for them. Expand Low Income
Housing Tax Credit. Fully fund the National Affordable Housing Trust Fund. Alex
has endorsed the Common Sense Housing Investment Act (H R 948). Increased
spending will be paid for with a 70% tax rate for the super rich.
A PEACE ECONOMY
Since the USA invaded Iraq in 2003 the USA has become involved in military
action in Libya, Syria, Afghanistan, Yemen, Pakistan, and Somalia. Millions have
fled their homes and their countries, which has created a global crisis. Alex favors
bringing our troops home and stop participating in the air strikes that perpetuate
the cycle of terrorism.
A FEDERAL JOBS GUARANTEE
Install a nationwide $15 per hour minimum wage. Start a Federal Jobs
Guarantee program that would guarantee anyone who cannot find a job,
employment with the federal government in park services, childcare and
environmental conservation.
GUN CONTROL
Ban Assault Weapons, High Capacity Magazines, and Bump Stocks. Require
domestic Abusers and Stalkers to surrender their firearms. Mandate universal and
improved background checks for all firearm purchases.
END PRIVATE PRISONS
End for-profit prisons. Legalize recreational marijuana. Release individuals
incarcerated for nonviolent crimes and drug offenses. There must be an independent
investigation on every law enforcement officer that kills an individual.
IMMIGRATION JUSTICE
Clear a path to citizenship for all immigrants. Abolish ICE. ICE operates
outside of the scope of the Department of Justice and is not accountable to our
standard of due process. Legal or illegal families have the right to stay together.
Alex endorses the Dream Act.
SOLIDARITY WITH PUERTO RICO
It has been many months since Hurricane Maria ravaged Puerto Rico. They are
a part of the USA and yet they are suffering without potable water, electricity, or
open schools. We must extend disaster relief to this nation.
MOBILIZING AGAINST CLIMATE CHANGE
We have a runaway global climate change taking place. The USA must convert
to a carbon free 100% renewable energy system. Automobiles must convert to
electric energy and homes must add solar panels to every home in the conversion to
renewable energy. Climate change is the single biggest national security threat for
the United States and the world. The change must start with the United States being
the leader and the example.
FREE HIGHER EDUCATION
The Nation provides free education through high school. It is now time to
extend this to higher education. Private colleges can operate as they choose but
public colleges and trade schools should eliminate tuitions for admission. This would
not affect living expenses and books. The government should also cancel all of the
existing unpaid student loans including purchasing and cancelling student loans
owned by the banks.