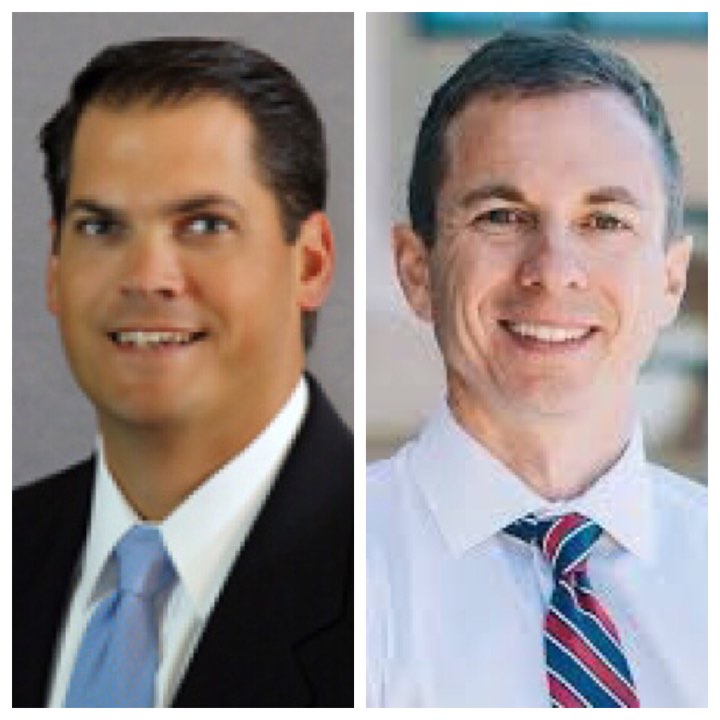 The following column is an opinion piece and reflects the views of only the authors and not those of AllOnGeorgia.
By: Senator Greg Dolezal & Lt. Governor Geoff Duncan
---
Every day, moms and dads are faced with choices that will affect our children and their needs: what car to drive, what sports leagues or music lessons to sign up for, what doctor to use, and a myriad of other considerations. Seldom are we accused of hating the choice that we do not make — if a child has aptitude and interest in the trumpet, it isn't to say she hates the guitar. But this seems to be the argument that opponents of educational choice have levied against families, legislators and our state's leaders.
We have introduced and supported legislation to create an Education Scholarship Account (ESA) program in Georgia. Through an ESA program, parents can sign up to have their child's state K-12 education funding deposited into an account that they can use to pay for a variety of state approved schools, courses, programs and services including online courses, tutoring, virtual schooling, private schooling, and special education services.
Our plan is capped at .5 percent of the student population in Georgia during its first year and is only available to students who meet certain criteria: military students, foster students, special needs students, bullied students, and those whose family earn up to 150 percent of the federal poverty line. Our plan freezes enrollment if public schools are not fully funded.
By providing access to a range of educational options, ESAs empower families with the ability to create a customized education plan that maximizes a child's natural learning abilities.
The opponents of ESAs claim that any supporter of educational options for Georgia families is an enemy of public education. Conversely, a supporter of public education cannot also support school choice in any form.
We reject this false dichotomy.
We are decidedly pro quality education in all its forms. In addition to fully funding the state's education funding formula for the second time ever, we have supported the largest teacher pay raise in Georgia history and provided grants for investments in school safety. In fact, public school spending has increased over one billion dollars in the past two years, despite declining school enrollment statewide.
Each of our kids – seven between us – attend or will attend public school. However, even the best teacher in the best school could not meet the unique needs of every single student.
Even in Forsyth County, one of the wealthiest and best school districts, there are moms like Cammie who has four children including a daughter with special needs. Like many parents, she and her husband work hard every month to budget as much as they can to ensure that their daughter is given the best opportunities in life. She said that just having options or extra help would make a world of difference. ESAs can provide both to families like these.
Cammie is not alone in Forsyth County, and certainly not in Georgia. We want to see her family and others have the ability to thrive, no matter what the best educational path may look like.
Despite claims from critics, the ESA legislation allows for a tailored, customized learning experience to meet a child's unique needs — all without spending any additional state funds.
Under the proposal, we take the same amount of state money we were going to spend to educate a child in public school and free it up to be used in a number of different ways. Parents can still send their child to their traditional public school if that's what's working for them. But if it's not, the parent is empowered to use that money for their child to customize an education that does work.
And since we leave the local and federal funding in the school system, per pupil spending for the school system increases as well.
The prospect of ESAs bring hope for families like the Alkires and others across Georgia.
We believe we can offer all kids an individualized education. We can support trumpet players and guitarists alike.