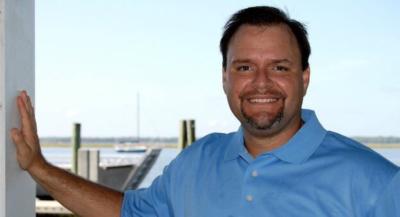 This is the third year of the Georgia Milestones Assessment System (GMAS), and some school districts across the state are not using the tests for promotion and retention. Cobb County, one of Georgia's largest districts, will not use the test to determine promotion/retention.  The test was contracted to cost $100 million promising fairy tales of Rainbow Skittles and Unicorns in technology, "innovation", and efficiency. Last year, the test scores did not come back until the fall – how useful was that for instructional decision making?
The Georgia Department of Education (GADOE) had an expectation to shift all testing to an online format for all districts by 2018; however, many districts have not been able to keep up with their demands of achieving this race-to-2018 goal. Before the change to GMAS from the previous test, the CRCT, the test cost about $12 a student and now the GMAS cost about $27 per student. The GMAS is now having cost overruns – all at the expense of wasted instructional time and tax dollars – stop the insanity!
For those that do not remember, the Milestones test has gone through two vendors – McGraw-Hill and Data Recognition Corporation (DRC).  These new "innovative tests" were spawned from the conversations and actions developed out of special interest groups and think tanks from D.C.  DRC took over the $100 million plus contract to revise and revamp some of the technology issues hindering the performance of the online testing of the GMAS.  Some issues continue mainly due to the lack of broadband capacity throughout the state. GADOE said PeachNet would be used to increase capacity, but it seems that was just a minimal improvement as rural systems have trouble expanding their own capacity because they must make up costs elsewhere – like transportation. Broadband or buses? Take your pick.
Eight weeks prior to testing, Georgia's public schools become huge test-prep factories where instructional focus shifts to teaching-to-the-test. It's all about the state report card points and "hiding kids with data" to make sub-groups of students look to be improving through growth rather than through achieving.  In reality, students continue to meet grade level expectations within the classroom by their teacher's professional assessment. However, when the GMAS results come back, students are told they have failed, and the students have retested again – costing taxpayers more money.  The rush of taking the tests online and meet standards have yet to be proven viable for long-term gains – just review the flat NAEP scores for Georgia.
Parents must help stop the compliance culture that is hurting our schools and the wasting of tax dollars on a test that is at best an autopsy report. Parents are the only ones who can stop the unrealistic measures and limits on schools – teachers, administrators, and even elected school board members are now limited. The only reason for such testing is to stay in compliance with the federal laws for grades 3, 5, and 8 and once in high school in core subject areas.
The test itself is expected to meet content reliability and validity standards. If this were true, why are students, who consistently make honor roll, receiving retention letters? I guess parents are supposed to accept Arne Duncan 's comment, Obama's former Education Secretary, as correct in that white suburban moms should just come to realize their child is not as brilliant as they thought they were and neither is their school – hogwash!  How about that the government over promises and under delivers to the taxpayers most of the time. This is evident with the consistent costs overruns to support GMAS from GADOE and local districts.
It is well known that class grades are a better indicator of student performance as opposed to one snapshot from the Milestones. It would seem to reason the GADOE would create a statewide policy that reflects best practices in grading for school districts for performance standards – but they have not figured that out yet. Who would dare question and challenge the state? If it pleases the crown, the parents of Georgia trust their child's teacher to make major decisions on student learning and promotion to the next grade.
Many educrats will say that students are taking more "rigorous" tests to meet the "demands" of the standards. Instead, the failure rates of minority students are high along with students with disabilities. Making these tests seem harder due to unrealistic developmentally inappropriate standards, depresses test score reliability – creating failure and a sense of hopelessness as the new hidden curriculum in schools.
Johnny Mullis, a parent in Bibb County, was told that his 3rd-grade daughter would have to retake the Milestones test after she made passing grades all year round. Mullis plans to appeal the issue and has written letters to Governor Nathan Deal to overturn the rules related to the Milestones testing.  Mullis states that he has come up against a "brick wall" and Bibb County expects to hold the line, but he will fight for his daughter's educational well-being.  Now, Mullis has created a petition for Governor Deal to do away with the testing.
A Muscogee County mom, Jennifer Fair, thinks the state should apply a uniform rule as it applies to test remediation once a student has failed. This is different in every school district based on when test scores return after initial testing. In some instances, students are not giving much time to retest and could be subject to fail once again like Ms. Fair's son. Her son has always made honor roll at school and never performed any differently in previous years.  Fair's son is subject to being retained for this year due to his Milestones test performance and the failing of the retest. Ms. Fair will be using her son's classroom grades to justify grade promotion at her son's appeal.
One should question the timeframe to remediate students who take the retest online at their local school. If it takes most of the school year to teach and learn the material, and fail the test, how can an abbreviated remedial instructional time be justified in retesting the student online? According to Ms. Fair, it took her son four days to remediate an entire school year for 2 hours a day, and her son still failed the re-test. Ms. Fair rightly points out that if a student is passing subjects all year, meeting formative benchmarks, and then fails the GMAS test and re-test, then the district is spending another $8K-$10K to educate a retained student based off one failing test score using haphazard remediation opportunities.
One parent told me their child was being denied a Jr. Beta Club invite due to their child's lone test score on the Milestones instead of their class grades.  These examples highlight many situations across Georgia where parents must challenge the absurdity of where our school culture is headed.  As a trained educator, there appears to be some glaring issues with this test:
Is the test reliable and valid?
The test may not be internally reliable or valid. We may never know since the GADOE did not ask for a scientific statistical overview of the test; however, the GADOE did perform a content validity test which complies with the new testing law SB 364 signed last year. Content validity is when test questions match the content or subject area they are intended to assess, and according to an EdCount study, the Milestones meets this minimum requirement in the law (who knows how much that paid answer cost?).  If we are using this test to determine where we stand nationally, the mode at which it is delivered is not consistent across the state. This should give pause to legislators who continue to shell out billions to the GADOE for the testing and accountability system. The goal of the accountability system should not be used to get good grades on Zillow and School Digger.
Is curriculum being used at schools aligned to the testing framework?
Since the implementation of the Common Core Standards, renamed Georgia Standards of Excellence in 2015 by the GA State Board of Education, many studies state that curriculum aligned to the instructional intent of Common Core is hard to find. Many teachers scramble to make the curriculum fit their standards, but what teachers are finding is the lack of continuous training needed to uphold the instructional intent of these standards. Now, it appears these struggles of curriculum alignment and test-preparation are skewed. Naturally, teachers use their professional judgment and content expertise to fill in the gaps where the curriculum and standards fall short – the gaps will continue without support.
Are the online tests causing students to perform lower than paper-pencil?
Since the race to push all students to online testing by 2018, school districts are trying to prepare their infrastructure and one-to-one student and computer availability with tremendous cost. The demand to take tests online are being cited to get scores back quickly and efficiently, but the results have not translated into improved student outcomes. Instead, it is causing lowered test scores particularly of students with disabilities. It is known in the research that students perform between 10 to 14 points higher on standardized paper-pencil versions than online methods. This difference is significant and hard to compare students across the state. Lack of comparability should question the Milestones tests overall validity.
What about special needs students with IEPs and other accommodations?
Students who have an Individual Education Plans (IEP) written to take the test via paper-pencil, and who have failed the first administration, are now being tested online to get back quicker test results. However, this move to take the test online for efficiency violates the student's IEP under the Individuals with Disabilities Education Act causing more invalidity statewide. If the remediation time does not include the student's least restrictive environment for extended time to take the test, then there have another violation.
House Bill 425, passed by both House and Senate this legislative session and vetoed by Governor Deal, allowed for students to take tests via paper-pencil rather than online. Governor Deal decided to veto the bill toeing the bureaucratic line that the test scores would be delayed at improving instructional decisions at the local level. The only decision made is the continuation of the $100 million-dollar hoax while promoting education policies that ensure the failure of public schools.
It is important to note that no school district in the U.S. has ever been denied federal funding due to not meeting the federal government's 95 percent test participation requirement. Many school officials are pushing back against parents refusing the standardized test citing the 95 percent regulation. However, many parents must use civil disobedience to send a message that a fair and more reliable testing is needed. The laws were written for schools and not parents. Parents should now work to ensure that their local school district adopt local board policies allowing for an acceptable remediation period before retesting. Parents, know your role and use civil disobedience.