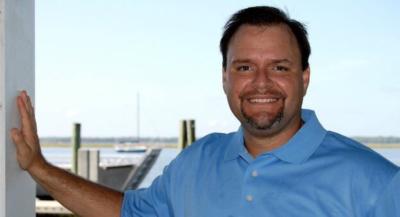 The column is the analysis of the author. The author is a former educator and former state education official. The views and interpretations are of the author's and not those of AllOnGeorgia.
---
Lt. Governor Casey Cagle, and Republican candidate for Georgia Governor, appears to be taking political advantage of his current office in order to capitalize on the anti-standardized testing movement.
Straight out of his playbook, called Education Unleashed, Cagle hails the passage of legislation in the Senate that occurred on Thursday which could replace the state's standardized test, the Georgia Milestones.
New buzz word: Innovation
The legislation, SB 362, allows ten leading school systems to experiment and statewide program that will give educators the ability to replace high-stakes standardized testing with local decision-making and formative assessments, so it says.
Formative assessments, or tests, are smaller tests attempting to evaluate students in smaller chunks and opposed to a large end-of-the-year test like the Milestones.
The formative tests, which are typically developed independently by teachers, are now being created locally adopting vendor based assessment programs supposedly aligned to Georgia's content standards. One popular vendor, the Georgia Center for Assessment which is linked to the University of Georgia, creates the formative assessments known as Assesslets for different subject areas.
The new state legislation also comes after the newly approved federal education plan for Georgia, which allows for "flexibility" and "innovative" assessments. Like any good incumbent politician with future ambitions, Cagle looks to codify federal language at the state level to unleash his education plan if he were to become Governor. And if he does not, some politician will take credit for "doing it for the chil'ren."
Currently, the Milestones tests make up critical data components for the state's teacher evaluations and school report cards. In recent years, the Georgia Milestones has come under fire for its $100 million price tag, unfulfilled innovation promises, contract changes, technology conundrums, unfunded technology expectations, and lack of statistical reliability.
Under both the state legislation, SB 362, and the new federal law, school districts would no longer have to rely on one big end-of-the-year test, but can split the testing into smaller testing chunks. Not a bad idea, and it sounds good, but some districts already do these programmatic assessments to gauge student learning, so why do we need a law? The politicians plan to utilize the smaller chunks of student data mining to reconfigure the statewide accountability for the federal government. Data is money.
The proposed state legislation and the new federal law allows for pilot testing which appears to signify that innovation abounds in government. These pilots look to provide alternative or "innovative" ways to test students through game-based assessments, competency, and performance-based assessments. Much of the innovative testing are performed on computers. Currently, the Georgia Department of Education (GADOE) is planning to pilot a $2.5 million game-based assessment contract for first and second graders. If successful, it will prove to be a lucrative deal for the contractor.
With all the discussions surrounding the exposure of increased screen time, such "innovation" may have unintended results. These changes are made in education without sufficient consideration of consequences and could perpetuate a screen zombie apocalypse.
The federal law, ESSA, creates a new program that funds up to seven states (or consortia of states) that wish to try alternative and innovative ways to determine student success — things like competency or performance-based assessment. This sounds familiar, as history tends to repeat itself a lot in education. The new "innovative" consortia idea has happened before, and many states abandoned the concept due to lack of state control and cost, including Georgia.
For high schools, the state legislation, SB 362, much like the federal law, would allow high schools to use the SAT, ACT, and Accuplacer as a measurement for student achievement, but the Milestones test is still the state-sponsored test for teacher and school accountability.
According to Lt. Governor Casey Cagle, and candidate for Governor, he believes the new flexibility and "innovation" will free up teachers to stop teaching to the test:
"Freeing our educators to focus on individual students instead of teaching to the test will allow us to transform our schools into engines of economic opportunity that prepare every student for a rewarding career," said Lt. Governor Cagle. "This legislation will make the State of Georgia a national leader in eliminating high-stakes testing, and we will continue to push for greater freedom and flexibility to ensure that our schools prepare students with the knowledge and skills they need to be professionally successful."
Proficient really does not mean proficient:
In January, a study released by a national superintendent's organization, reports that the current state testing aligned to the Common Core Standards (renamed Georgia Standards of Excellence in 2015 in Georgia) do not meet realistic requirements for ANY student. The study reports that such tests, such as the Milestones, does not correctly set the bar for rating students Proficient. In fact, the study says, "the analysis suggests that the U.S. has established benchmarks that are neither useful nor credible" and such tests put success out of reach for students in the world.
In light of the study's grim findings, the GADOE was asked how they intended to re-evaluate the bar for Proficient under the expensive Milestones testing contract. GADOE said they are creating a task force to investigate the findings from the study and plan to intervene. In government, the best way to solve the problem is to develop a task force or a committee.
"We've established an Assessment Innovation and Flexibility Task Force which will be charged with setting the priorities of a redesigned assessment system, conducting a comprehensive review of the current Milestones system, and supporting district innovation and flexibility in the area of assessment," stated Meghan Frick, GADOE Spokesperson.
Frick further stated that the GADOE and the elected State School Superintendent, Richard Woods, supports the proposed state legislation, SB 362. Well, millions of dollars later, it sounds like the Milestones tests days could be numbered.
"Superintendent Woods is supportive of this legislation and pleased that it would allow districts to test at the federal minimum," added Frick. The GADOE looks to review the math and English standards, which are Common Core aligned, for the Milestones test because it is still the state-sponsored assessment for accountability.
"As they come up for review, ELA and Math standards will be examined and go through the open, transparent, and Georgia-led process that has been established since Superintendent Woods took office," states Frick.
Re-evaluating the Milestones testing program should happen, and it should be replaced. Replacing the Milestones with more testing would not necessarily free up teaching less to a test. The propensity to continue the obsession of data collection on students could warp the diagnostic intent of smaller chunks of testing. If done correctly, it will identify gaps in instruction. Formative assessments are nothing new and they certainly do not unleash innovation, it is just allowing teachers to actually do their job. Trading out a state-contracted testing vendor for local testing contract vendors is not innovation.
I hope and highly recommend that teachers at the local will be allowed to the drive formative assessment process instead of central office administrators and testing vendors. If allowed, teachers have a better chance of unleashing positive student achievement rather than edu-crats and ambitious politicians.
SB 362 is headed to the House for action.