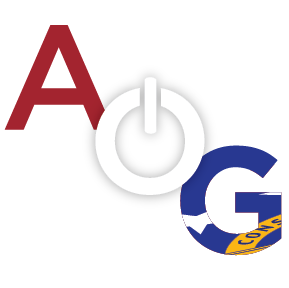 From a press release on April 17th by the Georgia Trust for Historic Preservation:
The Georgia Trust for Historic Preservation presented 28 awards recognizing the best of preservation in Georgia during its 38th annual Preservation Awards ceremony April 17 in Athens, Ga.
The Commons at the Imperial Hotel in Atlanta received the Marguerite Williams Award, presented annually to the project that has had the greatest impact on preservation in the state.
The Commons at the Imperial Hotel was recognized for undergoing a sustainable rehabilitation while meeting an important social, public policy and market need. Using state and federal tax credits, the rehabilitation project resulted in 90 state-of-the-art energy-efficient living units for the formerly homeless and persons with special needs. The nine-story building achieved LEED Gold certification, demonstrated by a 32% improvement in overall energy efficiency, allowing for a more affordable overall rental cost to be passed on to the building's low-income residents.
The Trust also presented four awards for Excellence in Restoration, nine awards for Excellence in Rehabilitation, three awards for Sustainable Rehabilitation, two awards for Excellence of Preservation, four awards in Excellence in Preservation Service, and one award for Excellence in Stewardship.
The Trust presented the Camille W. Yow Volunteer of the Year Award to Edward L. Daugherty of Atlanta. The Senator George HooksAward was awarded to Ross King, executive director of the Association of County Commissioners of Georgia. The Mary Gregory Jewett Award for Lifetime Preservation Service was given to Christine Lambert of Madison. Georgia Trust President and CEO Mark C. McDonald and former Georgia Trust chairman Michael L. Starr received the Chairman's Award.
The Excellence in Restoration winners were: Jacqueland Rock Garden at the Atlanta Hospital Hospitality House, Atlanta; Chattahoochee Park Pavilion, Gainesville; Juliette Gordon Low Birthplace, Savannah; and the St. Simons Island Lighthouse Keeper's Dwelling, St. Simons Island.

Excellence in Rehabilitation winners were: Atlanta Daily World Building, Atlanta; Bogart Historic Agricultural Center, Bogart; Braselton Brothers Store, Braselton; Cotton Sail Hotel, Savannah; McKey-Seago House, Valdosta State University, Valdosta; McLeroy House,Madison; Norris Hall, Savannah College of Art and Design, Savannah; Old Elks Lodge, Milledgeville; and Telfair Center for the Arts,McRae.

Excellence in Sustainable Rehabilitation winners were: Campbell Hall, Agnes Scott College, Decatur; Ennis Hall, Georgia College & State University, Milledgeville; and Jackson Street Building, University of Georgia, Athens.

Excellence in Preservation winners were: Chesser-Williams House, Gwinnett Environmental & Heritage Center, Buford; and Porter Memorial Gymnasium, Porterdale.

Excellence in Preservation Service winners were: Etowah Valley Historical Society, Cartersville; Flat Rock Archives, Lithonia; Fort Daniel Foundation, Hog Mountain; and St. Simons Land Trust, St. Simons Island.

The Norton Family at Cartersville's Valley View received the Excellence in Stewardship award.

"This year's winners represent a tremendous dedication to restoring and revitalizing Georgia's historic buildings and communities," said Mark C. McDonald, president of The Georgia Trust.  "We are proud to honor such deserving projects and individuals."

For more than 35 years, the Trust has recognized preservation projects and individuals throughout Georgia who have made significant contributions to the field of historic preservation. Awards are presented on the basis of the contributions of the person or project to the community and/or state and on compliance with the Secretary of the Interior's Standards for the Treatment of Historic Properties.

Founded in 1973, the Georgia Trust for Historic Preservation is one of the country's largest statewide, nonprofit preservation organizations. The Trust is committed to preserving and enhancing Georgia's communities and their diverse historic resources for the education and enjoyment of all.

The Trust generates community revitalization by finding buyers for endangered properties acquired by its Revolving Fund and raises awareness of other endangered historic resources through an annual listing of Georgia's 10 "Places in Peril." The Trust helps revitalize downtowns by providing design and technical assistance in 103 Georgia Main Street cities; trains Georgia's teachers in 63Georgia school systems to engage students in discovering state and national history through their local historic resources; and advocates for funding, tax incentives and other laws aiding preservation efforts.

To learn more about The Georgia Trust and the Preservation Awards, visit www.georgiatrust.org.

Contact:
Traci Clark
404-885-7802
tclark@georgiatrust.org