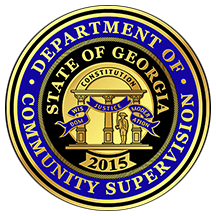 Employees of the Georgia Department of Community Supervision (DCS) provided winter clothing and care packages to the homeless population within their local communities on Monday, December 17, 2018 during a statewide "Day of Service." DCS employees distributed the collected winter clothing and assembled care packages to multiple locations within their local communities.
During the agency's special project, employees collected new or slightly used winter clothing, non-perishable food items and personal hygiene products and assembled personal care packages throughout November and December.
DCS Special Projects Director Shari Chambers states, "These packages fulfill an immediate basic need to those who need it most during this holiday season. Providing hope for some of our most vulnerable citizens is one of the most important investments we can make in our communities."
Throughout the state, DCS employees will visit local shelters, non-profit organizations and homeless persons in need to deliver warm winter clothing and care packages to those who need it the most.