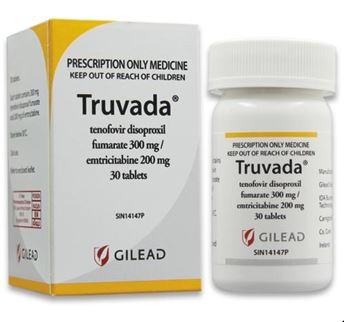 Trump Administration Secures Historic Donation of Billions of Dollars in HIV Prevention Drugs
Health and Human Services Secretary Alex M. Azar II announced recently that, as a result of discussions between the Trump Administration and Gilead Sciences, Inc., the pharmaceutical company has agreed to donate pre-exposure prophylaxis (PrEP) medication for up to 200,000 individuals each year for up to 11 years.  PrEP is used to reduce the risk of HIV infection in individuals who are at higher risk for HIV. It has been shown to reduce the risk of new infection by up to 97 percent when taken consistently.
The agreement between the U.S. Department of Health and Human Services and Gilead will last until at least December 31, 2025 and possibly through December 31, 2030, and will provide medication to treat individuals who are at risk for HIV and who are uninsured. This donation will deliver Gilead's PrEP medication Truvada, which currently carries a list price of more than $20,000 per patient per year, to up to 200,000 people per year, including in the states and counties identified as priority areas in the Trump Administration plan – PDF to end the HIV epidemic in America.
Gilead will donate Truvada until its second-generation HIV preventative medication, Descovy, becomes available.  At that time, Gilead will donate Descovy.  The agreement would end after 11 years, or when a generic version of Descovy becomes commercially available, whichever comes first. The government has agreed to cover costs associated with distributing the drugs.
Secretary Azar issued the following statement regarding the finalized agreement:
"Securing this commitment is a major step in the Trump Administration's efforts to use the prevention and treatment tools we have to end the HIV epidemic in America by 2030. Under President Trump's leadership, HHS worked with Gilead to secure preventative medication for individuals who might otherwise not be able to access or afford this important treatment. The majority of Americans who are at risk and who could protect themselves with PrEP are still not receiving the medication. This agreement will help close that gap substantially and deliver on President Trump's promise to end the HIV epidemic in America."
Additional Background:
In his State of the Union Address on February 5, 2019, President Donald J. Trump announced his Administration's goal to end the HIV epidemic in the United States within 10 years. To achieve this goal and address the ongoing public health crisis of HIV, the initiative Ending the HIV Epidemic: A Plan for America will leverage the powerful data and tools now available to reduce new HIV infections in the United States by 75 percent in five years and by 90 percent by 2030. In his FY 2020 Budget, President Trump proposed historic new funding dedicated specifically to this initiative.
Ending the HIV Epidemic: A Plan for America, announced by the President in his State of the Union address on February 5, 2019, is a bold approach that is the result of decades of work, and focuses on four key strategies that, together, can end the HIV epidemic in the U.S.  The funding requested, based on careful consideration by our top scientists and public health officials, targets four areas of action:
Diagnose all individuals with HIV as early as possible after infection.
Treat the infection rapidly and effectively after diagnosis, achieving sustained viral suppression.
Protect individuals at risk for HIV using proven prevention approaches.
Respond rapidly to detect and respond to growing HIV clusters and prevent new HIV infections.
This is a press release from the US Department of Health & Human Services.