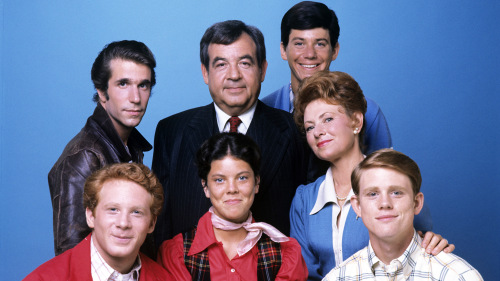 Apparently the classics are still cool after Happy Days was named America's most memorable TV theme tune.
It received 21% of the vote in a new survey, conducted among 1,000 US consumers conducted by audio branding specialist PHMG, way ahead of The Fresh Prince of Bel-Air in second place (14%).
Another two old-school hits, Cheers and Gilligan's Island, were joined by a more modern favourite, Friends, in third place (all 8%).
Daniel Lafferty, Director of Music and Voice at PHMG, said: "The fact that Happy Days still sticks in the memory more than 30 years after its last episode was recorded might be a bit of a shock, but it only highlights the power of a strong audio identity.
"Our sense of hearing is particularly effective in provoking emotional recall – in fact, it is a more powerful emotional sense than our sight – so sounds often help us to remember particular feelings or moments in our lives. Happy Days was successful in using a theme tune that captured the essence of the programme, making it far more memorable as a result.
"Businesses can learn a strong lesson from this. Too often, companies focus entirely on visuals when thinking about marketing, but sound can often be more powerful in establishing a brand identity and building a connection with customers. Using music that is designed tio reflect brand values – whether over the telephone, on premises or in TV and radio advertising – can have a big impact on brand recall."
Americans were also asked to name the most memorable film scores, and the Star Wars series finished well ahead of the pack, receiving 24% of the vote.
Saturday Night Fever polled 18%, Dirty Dancing received 13% and James Bond finished with 11%.
Lafferty added: "The Star Wars series developed a clear audio identity right from the start and this has been maintained over the course of many years. Despite many changes in the films themselves, they have remained largely consistent in the way the brand is communicated through sound and this has helped to make it a mainstay in popular culture."