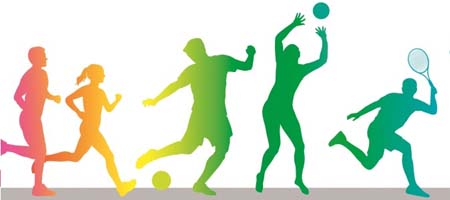 Based on the recommendation of State School Superintendent Richard Woods, the State Board of Education last month approved revised standards for physical education and several fine arts areas. All standards were developed or revised based on public feedback, including opportunities for public comment and participation from educators, business and industry representatives, parents, and advocates.
Some of the fine arts standards had not been revised since 1993; while the health and physical education standards had not been revised since 2009.
"The updated, high-quality standards approved in the areas of fine arts and physical education are great examples of the direction we're moving in here in Georgia," Superintendent Woods said. "We're prioritizing areas of the curriculum that haven't been updated, in some cases, for decades, and expanding opportunities that support the whole child."
The revision of the fine arts standards was based on a formal review process that took place in the fall and winter of 2017. The Georgia Council for the Arts, the Alliance Theatreand the Atlanta Symphony Orchestra endorsed the standards.
"The updated standards incorporate much needed revisions to account for changes in technology and methodology," reads a letter from Georgia Council for the Arts Executive Director Karen Paty and Arts Education Manager Allen Bell. "The revised standards also allow for increased flexibility, while providing general guidance and a broad framework for local education officials to build a more detailed, rigorous, and meaningful curriculum for their students."
The board also approved revised standards for K-12 physical education. The Georgia Department of Public Health and Georgia Association for Health, Physical Education, Recreation and Dance endorsed the standards.
"As I served on the Academic Review and Advisory Committees and worked alongside physical educators and representatives from other community organizations to develop engaging and relevant standards, I found the Department of Education successfully responded to the needs and input of educators," reads a letter from Emily Anne Vall, PhD, Georgia Shape Program Manager for the Department of Public Health.
Links: Fine Arts
Music Georgia Standards of Excellence | Crosswalk
Dance Georgia Standards of Excellence | Crosswalk
Media Arts for Dance Georgia Standards of Excellence
Media Arts for Audio and Music Georgia Standards of Excellence
Media Arts for Theatre and Film Georgia Standards of Excellence
Media Arts for Theatre Georgia Standards of Excellence
Links: Physical Education
Physical Education Georgia Standards of Excellence