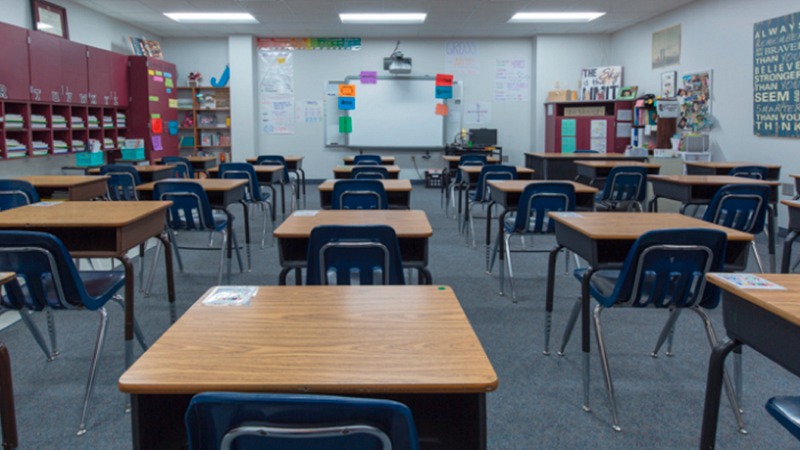 A Monroe County teacher's proposal to create a habitat for bats has earned a $1,000 grant from the Georgia Department of Natural Resources.
The agency recently announced that Dr. Kimberlie Harris, gifted teacher for Monroe County Schools, received the 2018 Conservation Teacher of the Year grant. The award is given annually to a third- through fifth-grade public or private school teacher in Georgia who demonstrates exceptional energy and innovation in teaching life sciences.
Harris was selected for her proposal EcoTeam to the Rescue: Endangered Animals of Georgia. As a language arts teacher, she partnered with a science teacher to develop the project. After choosing a rare species in Georgia, each of her third-grade students researched their animal and gave a presentation about its life history and threats to survival. These projects inspired students to act locally to help wildlife.
"Through the creation of a bat habitat, students will apply their knowledge of endangered animals in a meaningful way to positively impact bats," Harris wrote in her proposal. "They will be able to actively observe how plants and animals are dependent on their habitat and one another."
Because Monroe County Schools' gifted program, called Project Soar, is housed at Samuel E. Hubbard Elementary in Forsyth, the bat habitat will be created there. In addition to bat houses, the installation will include native plants that attract insects for the bats to eat.
Funding for the grant is provided by The Environmental Resources Network, or TERN, friends group of the DNR Wildlife Conservation Section. Part of the agency's Wildlife Resources Division, Wildlife Conservation staff and a representative from TERN conduct the contest and review proposals.
"Cross-curricular creativity, student-driven learning and community partners made Dr. Harris' well-written proposal stand out," said Linda May, DNR environmental outreach coordinator.
Additional support for the project will come from parent volunteers as well as the nonprofit conservation organization Habitat for Bats and the State Botanical Garden of Georgia's Connect to Protect program, which promotes the roles native plants play in maintaining biodiversity. A field trip to the University of Georgia to study the health of Georgia Piedmont ecosystems also is scheduled for March.
Through education, research and management, the Wildlife Conservation Section works to safeguard and restore the diversity of native animals not legally fished for or hunted, rare plants and natural habitats, while also striving to increase public enjoyment of the outdoors. The agency's work is funded largely by grants, direct donations and fundraisers such as sales and renewals of Georgia's eagle and hummingbird license plates.