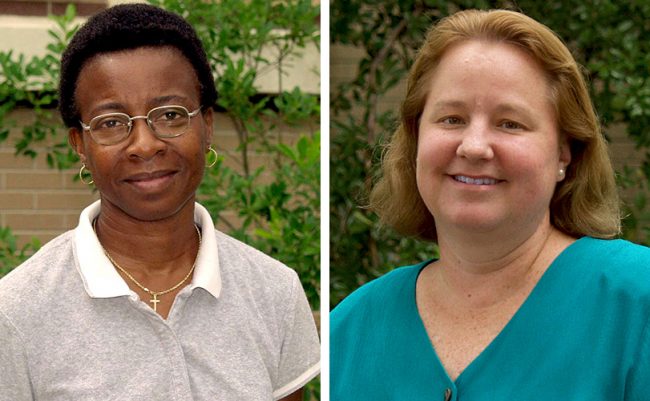 Two Georgia Southern University professors have been selected to work at the National Science Foundation (NSF) at the same time this year.
"Georgia Southern University now has two faculty members on temporary assignment at the NSF," said Carl L. Reiber, Ph.D., Georgia Southern provost and vice president for academic affairs. "It is quite an achievement to have one professor asked to serve at NSF; it is unusual to have two there. This is a testament to the quality of the faculty we have at Georgia Southern. The experiences they will bring back to our students will be invaluable."
Professor of Biology Laura B. Regassa, Ph.D., is currently serving as director of the Innovations in Graduate Education program at the foundation. She will stay for a fourth year in 2019, which is unusual at the NSF, as faculty typically rotate in for three years.
Professor of Biology Sophie B. George, Ph.D., will head to the NSF this spring for a three-year rotation in the Division of Biological Infrastructure. She also served in this role from 2012-2015.
"The Department of Biology is proud to have two faculty members who will be serving as program directors at the NSF," said Steve Vives, Ph.D., chair of the Department of Biology "Their participation in these service roles is critical to the peer review process, in enhancing STEM education and promoting interdisciplinary research."