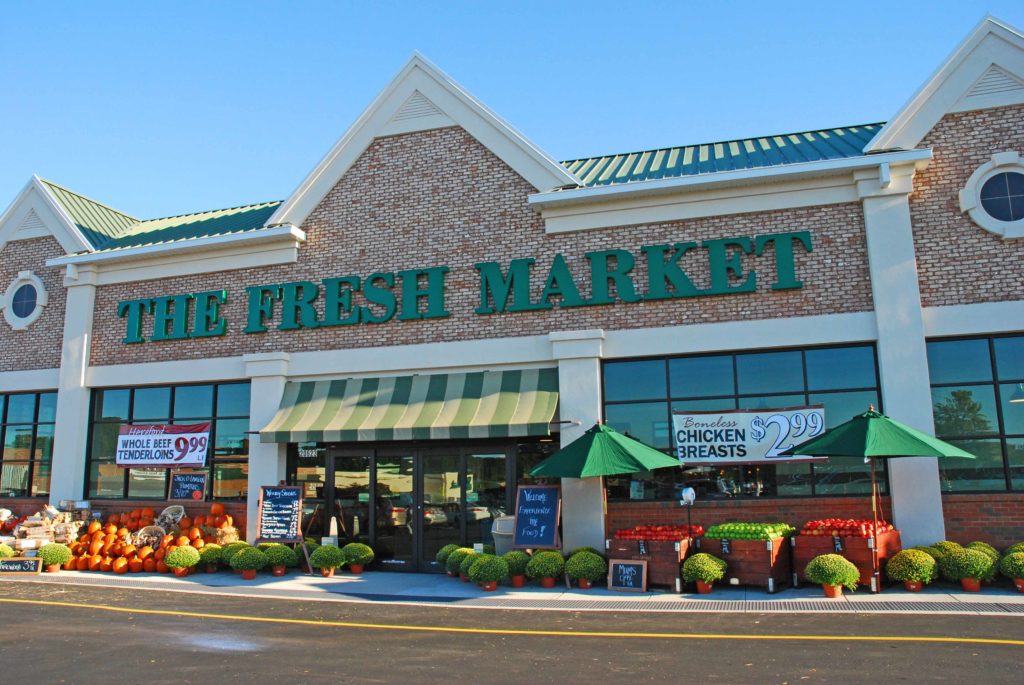 While Georgia might be most well-known for their peaches, The Fresh Market, a leading specialty grocer, is reaching beyond the fuzzy fruit to expand its already extensive local Georgia product offerings by adding 75 new locally-sourced items. With the help of Georgia Grown, a marketing and economic development program of the Georgia Department of Agriculture, guests shopping at any of The Fresh Market's 13 locations in Georgia will now find more than 170 locally produced Georgia products in the store ranging from dairy, produce, grocery and more.
"Usually you have to scour Farmer's Markets to find this wide an assortment of local favorites in one place," said Ross Reynolds, Senior Vice President of Merchandising for The Fresh Market. "By partnering with Georgia Grown, The Fresh Market can support the local artisans and farmers in the Georgia communities to enhance our signature product offerings and help our guests eat extraordinary food every day."
An organization with deep roots in Georgia's agriculture industry, Georgia Grown aims to bring producers, processors, suppliers, distributors, retailers, agritourism and consumers together in one statewide community to help local agribusinesses thrive.
"Part of the Georgia Grown mission is to support our local farmers, producers and artisans by introducing communities across Georgia to some of the amazing products that are made right here in their state," said Gary Black, Commissioner for the Georgia Department of Agriculture. "We're proud to showcase some of the unique and best-in-class Georgia Grown products at The Fresh Market stores across the state."
Guests shopping at The Fresh Market locations in Alpharetta, Athens, Atlanta, Augusta, Columbus, Dunwoody, Macon, Marietta, Peachtree City, Roswell, Savannah and Suwanee, Ga., can expect to see products from brands such as Golda Kombucha, a locally brewed oak-aged kombucha tea, Xocolatl Chocolate, small batch chocolate produced by a family that discovered a love for cacao while living in the jungles of Costa Rica before returning to Atlanta to craft award-winning chocolate, and Pride Road, a family owned and operated food manufacturing company that produces all-natural locally grown Hibiscus based products.
A special ceremony to unveil the new Georgia Grown products is taking place on Thursday, September 27th at The Fresh Market located at 1125 Woodstock Rd., Roswell, GA 30075 beginning at 10:00 AM. Both Ross Reynolds and Commissioner Black will deliver remarks before welcoming guests to a variety of sampling opportunities throughout the store. Georgia Grown products found at The Fresh Market stores in Georgia include: