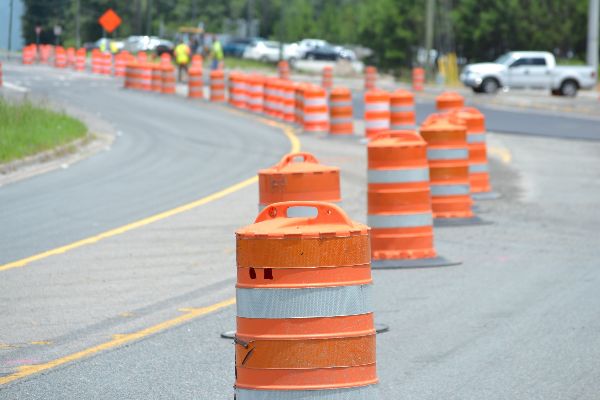 To ease 4th of July holiday traffic congestion in northwest Georgia, the Georgia Department of Transportation is suspending construction-related lane closures on interstate highways from noon Wednesday, July 3  to 10 p.m. on Sunday, July 7, 2019. Lane closures will also be limited on state routes that directly serve major tourist and recreation centers.
"We hope this break in construction work will allow motorists to get to and from their holiday destinations with less congestion and less aggravation," said Grant Waldrop, district engineer at the DOT office in White. "We understand that a lot of people are hitting the road for the Independence Day holiday and we would like to make it a little easier for them to go through northwest Georgia. We also truly hope they will do so cautiously, courteously, and will wear their seat belts."
Safety is always a primary concern. The Department reminds motorists that crews may still work in proximity to highways; and safety concerns may require some long-term lane closures to remain in place. Also, incident management or emergency maintenance-related lane closures could become necessary at any time on any route. Whenever you approach a work zone: slow down; allow extra distance between vehicles; read signs; obey road crew flaggers; and expect the unexpected. Work zone safety is in your hands.
Georgia DOT urges drivers to Drive Alert Arrive Alive. Reduce distractions behind the wheel. Drive the speed limit and reduce your speed based on conditions. And always buckle up no matter how short your trip is.
In the event of a crash or breakdown, GDOT advises motorists to never get out of the car on a freeway, unless your life is in imminent danger. If possible, pull off the road, turn on your hazard lights and stay seat-belted in the vehicle with the doors locked.  For HERO assistance in metro Atlanta or CHAMP service on other highways in northwest Georgia call 511, a free phone service that provides real-time statewide information on Georgia's interstates and state routes, such as traffic conditions, incidents, lane closures, and delays due to inclement weather. Callers can transfer to operators to request assistance or report incidents 24 hours a day, seven days a week. More information is available at www.511ga.org.
This is a press release from the Georgia Department of Transportation.