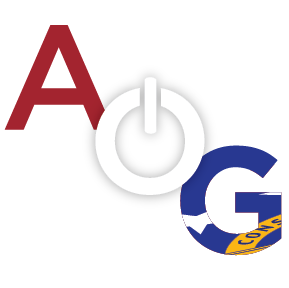 Press Release
The Floyd Medical Center Auxiliary celebrated 44 years of service at its annual meeting, held at St. Mary's Catholic Church in Rome.
As part of the celebration, Glenda Fincher, President of the Auxiliary, presented Floyd President and CEO Kurt Stuenkel with a $210,000 check for programs implemented at Floyd Medical Center and Polk Medical Center. The annual donation represents money raised from the Auxiliary's many fund raisers held throughout the year. This includes proceeds from the volunteer gift shop, as well as newborn photos taken at Floyd. This year's gift represents the largest donation ever given by the Auxiliary.
"The work our volunteers do is essential to our mission at Floyd," Stuenkel said. "They provide the excellent care we have become known for and the significance of their contribution can't be overstated."
The Auxiliary also inducted new officers for 2016. Glenda Fincher and Betty Ford will again serve as President and Vice President, respectively, while Audrey Wimberly was named Secretary and Barb Molnar was installed as Treasurer.
Additionally, long-term volunteer service pins were presented to 25 volunteers.
Pin recipients include Danielle Allen, 8,000 hours; Latrell Dillingham, 7,000 hours; Rosemarie Remington and June Sweet, 6,500 hours; Clare Harvey, Mildred Lindsey and Ruth Wilkins, 6,000 hours; and Rochelle Teat, 5,000 hours.
Other volunteers recognized were Clara Mattingly and Charlotte Martin, 4,000 hours; Lola Barnes and Cathy Johnson, 3,500 hours; Dennis Nordeman, Janice White, Virginia Cooper and Chris Medckie, 2,500 hours; Betty Larson and Barbara Molnar, 2,000 hours; Juanita Dunn, Betty Ford, Lori Armstrong, Betty Pearson and Jeanne Wright, 1,000 hours; and Daryl Jean Gould, Sue Davis, Jessica Smith, Irene Barfield and Audrey Wimberly, 500 hours.
Since 1971, members of Floyd Medical Center's Auxiliary have provided support for the hospital. Auxiliary members man the hospital's gift shop, assist newborn photography, escort hospital guests and operate the hospital thrift shop. Over the last 42 years, the Auxiliary has donated $3.75 million to support programs at Floyd.