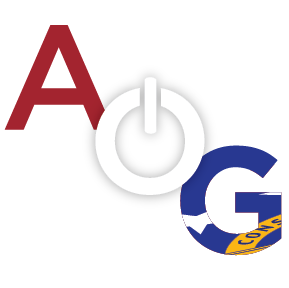 The end of summer brings about bitter-sweet memories for Gordon County native Kacee Smith.  He once was on the path to a promising career in football, but  a brutal injury in the Tennessee-Georgia All Star Football Classic in July of 2005 ended any hopes of playing long past high school.
With both shin bones broken, a long rehabilitation process would be, quite literally, a grueling first step in leaving the game that he loved on his own terms.
After being told he may never run again, Smith was playing football, and in what he was relatively sure would be his final season, he excelled as a developmental league rookie.  With each painful step, however, the former Gordon Central Warrior knew it was time to hang it up.
Life after football offered up many opportunities for Smith, and he decided to focus his drive and discipline in the business world.  Owning his own supplement store, and working for corporate GNC were two stops along Kacee Smith's new life path after football, but a new set of ventures brought him right back into the game he loved.
At the age of 19, Smith founded the North Georgia Bulldogs, a minor league team based out of the Sonoraville Recreation Center.  "I always had an entrepreneurial side to me, so I tried to combine the two loves," Smith said on venturing into the football business.
During its six years of existence, the Bulldogs had several undefeated seasons, and helped a number of players advance their careers to higher levels of football.  But for Smith, it wouldn't end there.
He knew football, and was quickly learning the art of business.  He saw that indoor football could be successful in northwest Georgia, and eventually Smith founded the Georgia Rampage, which is entering its fourth season of play, and three years ago he founded the X-League, of which Smith is currently the owner and active league president.
"There are so many leagues across the country.  I don't want to be anything like those leagues," Smith said speaking on the value he places on stability and best business practices. "All they do is lose money, they come, they go."
The Rampage play their home games at the Northwest Georgia Trade and Convention Center in Dalton, taking on other X-League teams from several other states including Alabama, Florida, Texas, North Carolina, Ohio, Illinois, and Missouri.  The league is one of the largest indoor leagues in the country, and Smith currently serves as the active president.
Soon Smith realized he was longing for less business travel, and more time at home with his wife and young son.  In order to cut down on road hours, he decided it was time to delegate some of his football responsibilities and sought out an opportunity that would allow for that.  In May of this year, Kacee Smith Farmers Insurance Agency opened its doors at 1114 Red Bud Road in Calhoun.
Smith now pours his love of networking, marketing, and business building into his insurance business, a decision that was made in part by his own personal family experiences.
"We had two family members pass away.  One had life insurance, so I saw how that benefited that individual.  One didn't, and I saw how that tremendously hurt us, personally," Smith said of his time in pursuit of a new business opportunity.
Smith and his wife began talking through the situation.  "We would pray about different things.  When we did, it would never fail, every time we did we would hear the Farmers commercial on the radio, and we just kind of got weirded out."  He said it became an inside joke in his house.  "Maybe we need to look into this," Smith and his wife Belinda finally decided.
After getting serious about the possibility of entering the Insurance business, and after meeting with several companies, he settled on Farmers.  "Things have gone well for us, and one of the reasons I wanted to be here in Calhoun, most importantly, is that I'm from here, so it gives us a chance to give back to the community."
Now, with so much of his focus invested into the insurance business, Smith said he looks to transition out of his ownership role with the Rampage, but continue his activities within the X-League.  "Running a team and a league is tough,"  Smith admitted.  He said that he wants to make sure the team is set up for long term sustainability before his departure.
Smith currently lives in Gordon County with his wife Belinda, and his son Kacedon.  Belinda works for Gordon County Schools as a teacher at Tolbert Elementary.  The Smiths are also expecting a second child any day now.
Kacee Smith Farmers Insurance Agency is open Monday through Friday from 9am to 5:30pm, and after hours by appointment.  Their phone numbers is 706-383-8025.