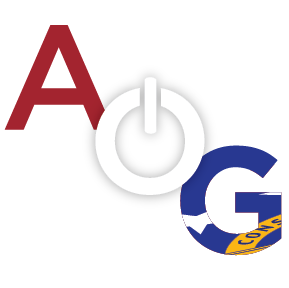 Press Release
Mayor Jamie Doss announces the City of Rome has joined Next Century Cities, a bipartisan, city-to-city initiative dedicated to ensuring the availability of next-generation broadband Internet for all communities.
"The City of Rome recognizes that broadband is the fuel that feeds a progressive, vibrant and healthy community in the 21st century," said Mayor Jamie Doss. "The Next Century Cities supports our community and city leadership in participating in an open and neutral approach to developing broadband infrastructure."
The initiative is based on the idea that there is no single pathway to a smart, effective approach to next-generation broadband. As a Next Century Cities partner, the City of Rome recognizes that smart collaboration benefits all. The city's dedicated leadership supports high-speed internet as a necessary infrastructure essential for residents and businesses as a community-wide endeavor that will spur innovation and drive progress.
"Next Century Cities welcomes Rome, the latest community to join us in support of high-speed Internet" said Deb Socia, Executive Director of Next Century Cities. "We encourage all cities who are interested in recognizing the benefits of these investments to business, schools, government, and more to join this initiative."
To date, 100 cities and their elected leaders have joined Next Century Cities in recognition of the importance of leveraging gigabit-level Internet to attract new businesses and create jobs, improve health care and education, and connect residents to new opportunities. Next Century Cities will support communities and their elected leaders across the country as they seek to ensure that all have access to fast, affordable, and reliable Internet.
Next Century Cities member cities include: Albany (NY), Alexandria (VA), Ammon (ID), Arvada (CO), Auburn (IN), Austin (TX), Beverly Hills (CA), Boise (ID), Boston (MA) Boulder (CO), Bryan (TX), Burbank (CA), Burlington (WA), Carbondale (IL), Carl Junction (MO), Cedar Falls (IA), Centennial (CO), Centerville (UT), Champaign (IL), Chapel Hill (NC), Charlotte (NC), Chattanooga (TN), Chicopee (MA), Chula Vista (CA), Clarksville (TN), College Station (TX), Columbus (OH), Cortez (CO), Culver City (CO), Duluth (MN) Fort Collins (CO), Garden Grove (CA), Grand Junction, (CO) Granville (OH), Gresham (OR), Hagerstown (MD), Hays (KS), Highland (IL), Independence (OR), Jackson (TN), Kansas City (KS), Kansas City (MO), Lafayette (LA), Lakeland (FL), Lake Oswego (OR), Layton City (UT), Leverett (MA), Lexington (KY), Los Angeles (CA), Louisville (KY), Madison (WI), Marina (CA), Martin County (FL), Medina County (OH), Missoula (MT), Montgomery County (MD), Monticello (MN), Montrose (CO), Morristown (TN), Mount Vernon (WA), Murray City (UT), New Bedford (MA), New Haven (CT), Oakland (CA), Opelika (AL), Orem (UT), Palo Alto (CA), Ponca City (OK), Portland (OR), Provo (UT), Raleigh (NC), River Falls (WI), Riverside (CA), Roanoke (VA), Rockport (ME), Rome (GA) Salisbury (NC), Sallisaw (OK), San Antonio (TX), Sandy (OR), Santa Cruz County (CA), Santa Monica (CA), Seattle (WA), Shaker Heights (OH), South Portland (ME), South San Francisco (CA), Spanish Fork (UT), Stamford (CT), Syracuse (NY), Thompson's Station (TN), Tucson (AZ), Tullahoma (TN), Urbana (IL), Vallejo (CA), Vancouver (WA), Westminster (MD), Wilson (NC), Windom (MN), Winters (CA), Winthrop (MN), and Yellow Springs (OH).