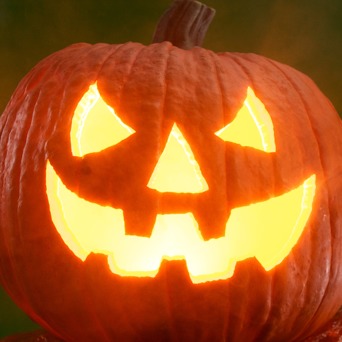 State Farm, the nation's leading auto insurer, teamed up with research expert, Bert Sperling of Sperling's Best Places, to better understand the risks kids face as they take to the streets in search of Halloween treats.
Analysis of 21 years of data reveals that the risk of a fatal child pedestrian accident traditionally doubles on October 31.
State Farm Spokesman Justin Tomczak "While Halloween can be a lot of fun, there are real dangers that must be considered. Children walking the streets in the dark, motorists leaving costume parties, and individuals looking to make real mischief can be a real danger."
Trick or Treating? Stay safe:
While the following tips are helpful on any day, State Farm® encourages drivers to be especially alert on Halloween when the number of child pedestrian fatalities traditionally doubles.
Be on alert for children running in between parked cars and crossing the street in the middle of the block.
Avoid tailgating. The car in front of you may be following along with children as they trick-or-treat.
Use your car's hazard lights to alert other drivers if you are dropping off your children.
Avoid distractions while driving. Turn the radio off, put away the smart phone and pull over if you need to direct attention to kids in the back seat.
Remember to slow down, especially in residential areas. It's not worth jeopardizing your safety or the safety of our children.
Leave early. From school and local park district activities to neighborhood and family parties, Halloween can be an action-packed day. Leave yourself plenty of time so you don't have to rush. Ten or fifteen extra minutes can make a big difference.
Encourage your children to carry a flashlight or wear reflective gear on their costume so they are more visible to people who are driving.
And for Homeowners, there are some real dangers as well:
Property and liability insurance protects your home and personal property from loss. In fact, vandalism claims rise by an average of 81% over the Halloween holiday.
For the most part, a standard homeowners policy would provide limited medical payments coverage in case someone gets hurts on your property, (for example, tripping up steps, running with excitement over a candybar,) which helps protect your assets if you're found liable.
For the most part, a standard homeowner's policy would provide coverage for exterior and interior damage done to a home by vandals. This would include things like torn siding, shattered windows or doors, or damaged furniture should they get inside. The loss may be covered under vandalism or malicious mischief under a homeowner policy. It is subject to your deductible amounts.
Need to find out if your levels of insurance offer proper protections?  Contact Terry Simmons State Farm at terrysimmonsinsurance.com, or by calling 706-235-3276.
More information about the findings from this analysis can be found at http://st8.fm/Halloween.