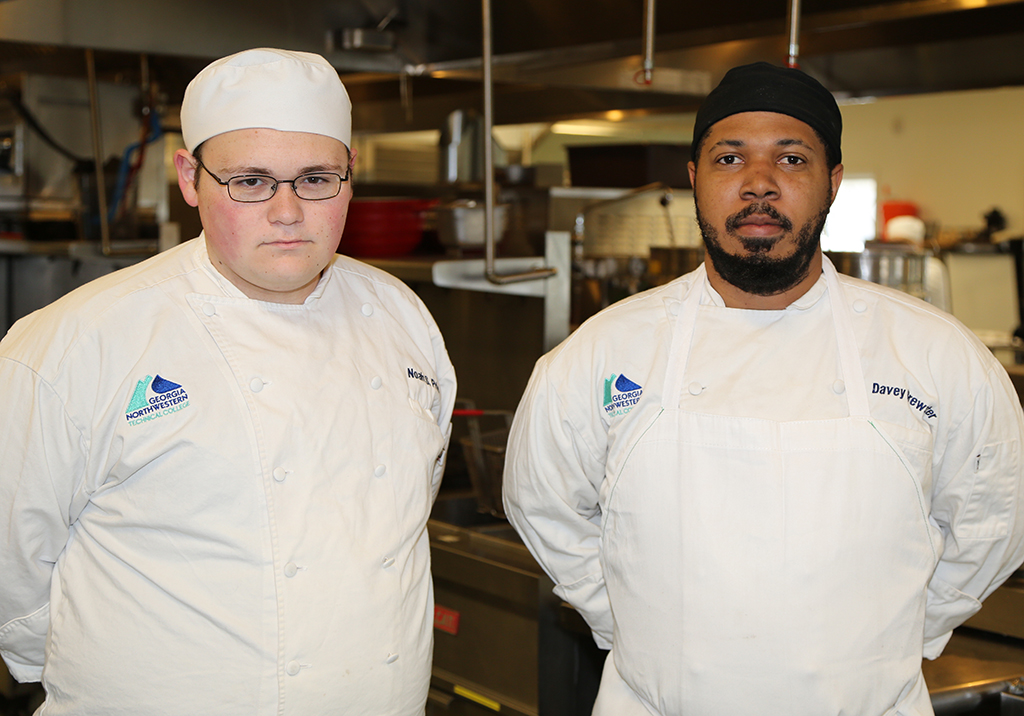 Georgia Northwestern Technical College (GNTC) Culinary Arts students Davey Brewster and Noah Price were recently awarded the Southern Retail Bakery Association (SRBA) Scholarship through the Gene Wilson Memorial Scholarship.
The $750 scholarships were presented to Brewster and Price at the SRBA convention in Chattanooga, Tenn. The scholarships also included a year of free membership in the SRBA.
To qualify for the scholarship, individuals were required to be currently enrolled in a culinary program that includes a baking class. As part of the application process, students also were asked to describe their career goal and how it would relate to the baking industry.
A resident of Rome, Davey Brewster and his wife Taknisha are both enrolled in GNTC's Culinary Arts program.
"We plan to open a restaurant and bakery together once we graduate." said Brewster.
According to Price, baking is more challenging than other methods of cooking because if you make mistakes you have to start over.
"Let's say for example that you are brazing a piece of meat. If you run out of liquid you can always add more." said Price, a resident of Summerville. "With a baked good if you add too much liquid the batter may be too runny, if you add too little the cake may crumble and fall apart. It has to be a perfectly set ratio of liquid."
The SRBA is a trade association of professional retail bakers and businesses who service and supply the retail bakery industry as well as culinary educators. The association includes the states of Florida, Georgia, North Carolina, South Carolina, Virginia, Alabama, Tennessee and Louisiana.