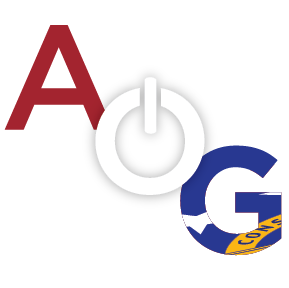 The Floyd County Sheriff's Office released its 2014 Annual Report on Wednesday afternoon.
One section of the report covered the sharp increase in employee turnover rates within the Sheriff's Office:
In 2014, our turnover rate increased significantly from 15 employees to 26. The lack of any meaningful or regular cost of living adjustments, merit raises or increases to benefits has resulted in the loss of staff to other, smaller agencies in law enforcement. Further, we are finding the loss of staff to private sector jobs which pay better starting salaries. The total amount to our budget of those positions in training, salaries, uniforms, etc. for those leaving for other jobs was $ 286,000 for 2014. The effect that this loss has to our mission and how these factors affect our community responsibilities as well is much more to calculate than just monetarily.
This year's Annual Report also included information about various programs associated with the Sheriff's Office such as the K-9 program, Sheriff's Santa, the Teen Info Line, and the "Fire On the Inside" Jail Ministry, along with details about becoming nationally accredited.
The report included a personal message from Floyd County Sheriff Tim Burkhalter:
To the Citizens of Floyd County, It is my pleasure to serve you as your sheriff and chief law enforcement officer of Floyd County. This is my 11th year as your Sheriff and my 30th year at the Floyd County Sheriff's Office.

This past year has been very busy one at the sheriff's office with the S.P.L.O.S.T. approved Jail Control Systems Project moving toward completion, Video Visitation System going online andwork beginning on the Medical Mental Health renovations.

I am also very proud to say that our sheriff's office was recognized for national re-accreditation by C.A.L.E.A. keeping the most professional law enforcement standards in the land right here in Floyd County. On the other hand, I am deeply disappointed in the direction our county is going with respect to the lack of sincere attention that our county government is giving our officers-deputies.

Our County ranks DEAD LAST in the (9) county northwest GA region in salary, benefits and equipment.

This isn't an event that occurred overnight but the culmination of years of neglect. It has now become crucial to begin repairs and focus on a long term program to find a remedy to the officers leaving our agencies in droves for higher paying agencies in nearby counties.

The lack of attention and any sincere effort to respond to this bleeding of our resources and taxpayer money has forced me to take legal action against the county in hopes to force action and true, genuine effort in helping those behind the badge who would give their life for yours if asked to.

I ask you, the public, for your help in this effort.

As your sheriff, I am deeply grateful for those young men and women behind that badge, who give so much for this community, day in and day out, thanklessly, and try to raise a family on an officer's meager salary.

I shall continue to do my best to push for higher salaries, benefits and equipment to protect our officers and the public.

Most Sincerely, In Service For You, Tim Burkhalter Sheriff
To view the entire report click HERE.