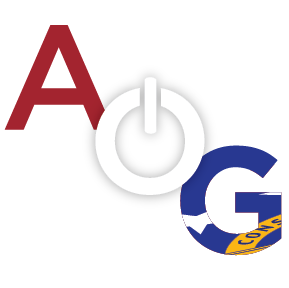 Press Release
The Floyd County Sheriff's Office will pilot a new automated phone system designed to better serve county constituents. The Automated Information Services (AIS) system is scheduled to deploy the week of June 15, 2015.
Securus Technologies, the service provider for AIS, has had much success with their product in various other jails across the country.
AIS is the correctional industry's first and only hosted Full Voice Recognition IVR system that automatically provides inmate-specific and general facility information to constituents with multiple features and information options.
Securus Technologies reports a call satisfaction time of under two minutes with information updates provided every 15 minutes on AIS.
County constituents seeking information about inmates will be able to call the main number to the jail (706-291-4111) and access visitation policies, money policies, mail policies, medication policies, property policies, etc. Information can be obtained by using the inmate's name or date of birth. A warrant verification system also allows constituents to determine if there is an active warrant for their arrest.
Additionally, frequently requested information concerning inmate identification numbers, commissary, visitation, and bonding procedures can be obtained. Constituents can always choose to transfer out of the Automated Information Services to speak directly with facility staff at any time.
"We are very excited about this pilot project," commented Chief Deputy Tom Deputy Caldwell. "We believe this new system will better accommodate the needs of our citizens.  Without AIS, citizens have to call the jail and wait on hold until the jail operator is available.  The AIS system has proven to save other jails a substantial amount of staff hours and make officers more available for other tasks. AIS will allow our callers to have their questions answered in a matter of seconds and our officers to focus on their duties; this is a win-win."
AIS has the capacity for thousands of simultaneous calls – providing a virtually unlimited call capacity.  Every call is answered by the third ring and nobody is placed on hold. Calls are answered 24 hours a day providing improved citizen access to information.  All information is available in English and Spanish.
Headquartered in Dallas, Texas, and serving more than 2,600 public safety, law enforcement and corrections agencies and over 1,000,000 inmates across North America, Securus Technologies is committed to serve and connect by providing emergency response, incident management, public information, investigation, biometric analysis, communication, information management, inmate self-service, and monitoring products and services in order to make our world a safer place to live.
Securus Technologies focuses on connecting what matters®. To learn more about our full suite of civil and criminal justice technology solutions, please visit SecurusTechnologies.com.