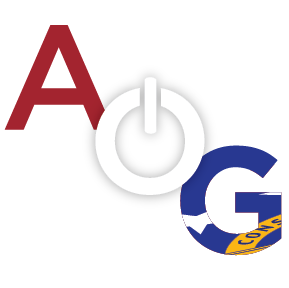 City Commissioner Wendy Davis has officially qualified for reelection. The City Commission Ward 2 election, along with City School Board elections will be held on November 7, 2017.   Qualifying for these positions will began Monday, August 21, 2017, 8:30 a.m. and continue until Friday, August 25, 2017, at 5:00 p.m. at the City of Rome Clerk's Office at: 601 Broad Street, Rome, Georgia 30161. For more information, please call 706-236-4460.
Commissioner Davis' press release is published, in its entirety below:
Today Wendy Davis, Rome City Commissioner, qualified for re-election.  Commissioner Davis intends to combine traditional grassroots outreach and sophisticated campaign tools to help her win one of three Ward 2 posts in what is expected to be a highly competitive race. 
According to Commissioner Davis, "Four years ago, I promised to use innovative tools to bring Romans closer to our city government, and I am looking forward to bringing my results to the voters."
As city commissioner, Davis has been at the forefront of several advancements in public engagement, notably the live-streaming of city commission meetings and the launch of the "MyRome app" which allows Romans to submit work requests conveniently via their smart phones.  She also has encouraged citizens to oppose the development on Rome's "central park" and is a strong advocate for neighborhood associations and civic involvement in redevelopment plans.
"In addition to being very active on social media, I recently launched a survey tool (www.polco.us/wendy), and later this week I will host a telephone town hall event I am calling a 'virtual house party,' Commissioner Davis stated."  "Too often voters overlook these important local elections, but I intend to keep trying to find new ways to get people involved."
If re-elected, Commissioner Davis intends to keep asking tough questions, making sure the community understands the actions taken by city leaders, and being responsive to citizens' questions, concerns and ideas.  Along with reforming Rome's alcohol ordinances, Commissioner Davis wants to work with local entrepreneurs, business people, civic leaders and the arts community to make the River District a lively and successful addition to downtown Rome.
"We have more work to do to make Rome more business-friendly, to ensure our services are user-friendly, and to recruit career-caliber jobs that will keep our young people in Rome after college," said Commissioner Davis. "And I hope to earn enough support this November to continue building a better Rome."
Commissioner Davis may be reached via email (Wendy4Rome@gmail.com), Facebook (facebook.com/Wendy4Rome), Twitter (@Wendy4Rome), or her campaign website (Wendy4Rome.com).