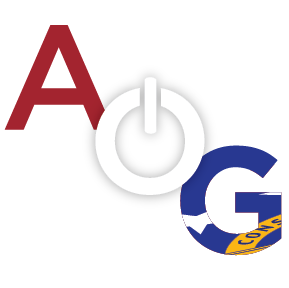 Floyd County Sheriff Tim Burkhalter sat down with All On Georgia – Floyd to discuss the ongoing scuffle over funding for better pay and equipment for Floyd County Police officers and Sheriff's deputies.
In a report released on June 3, Burkhalter stated that "the lack of any meaningful or regular cost of living adjustments, merit raises or increases to benefits has resulted in the loss of staff to other, smaller agencies in law enforcement."
In his office at the Floyd County Jail Thursday, Sheriff Burkhalter had plenty to say about his fight for more pay, and better equipment.
"We have the lowest paid officers in a nine county northwest Georgia area," the Sheriff said.  "When you combine the lowest paid officers with the highest inmate-to-deputy ratio in the same area, you've got a perfect storm waiting to happen.  We've had more murders this year, than the last two put together.  We've had gang shootings, drive-bys.  We've got a crime rate that isn't conducive to bringing industry to this county, or having a safe community, and we're going to have to respond to it."
"I do think we're moving in a positive direction now," Burkhalter stated.  "I think that the public sentiment is growing, the more people that find out just how poor our law enforcement are."
Honor the Badge campaign
You've likely seen the billboards, and signs in yards and businesses around Rome and Floyd County that read "Honor the Badge, Pay our Officers."  With the limited involvement of Burkhalter, the campaign is mostly run by former officers, and retired deputies, according to the Sheriff.
"We started an awareness campaign that we're working on really really hard to make the public aware of what we're doing an how poor that we're paid," the 30 year law enforcement veteran said.  "I think it's starting to pay its dividends now.  We're getting a response from the commission."
"Drive up and down town the next two or three weeks, because we're getting calls for more and more signs, and the money that goes to purchase these signs, and billboards, and radio ads all come from the community.  We haven't paid a dime.  This money is donated.  It's not intended to attack any of the commissioners personally, and I discourage that.  It's to make the public aware of what dire situation our public safety is in."
Low morale and loss of employees
Burkhalter said the low pay, aging equipment, and high deputy-to-inmate ratio are causing low morale at his jail.  "We've got officers on food stamps that can't pay their bills.  They're the ones out here who'll die for you.  They'll take a bullet and die for you, and it's just not right that we can't find the money."
"I've got employees that struggle every day just to have gas money to get to work," the Sheriff explained.  "We have an emergency employee fund that we fund ourselves with our snack machines, that we have to help our employees pay their power bill, and we do that on a regular basis, or pay their hospital bills, and it's a struggle for us.  It hurts us.  It hurts me to see this happen.  I could not be a good leader if I did not do something about this."
"The money we're paying for public safety, we're not getting a return on," Burkhalter said.  "These counties that prey on our officers, they take the best.  They take the most trained, the highly trained, the best officers.  They take the real go getters, and I don't blame them.  Our goal is to keep these officers here."
"When you can go over here to the Hobby Lobby and stock shelves, put up equipment and crafts, and make a dollar more an hour than you can putting on a bullet proof vest, and go out here and die for the citizens, then there's something wrong," Burkhalter said.
The Sheriff says he estimates that Floyd County has lost between $4.7 and $4.9 million in officer training as a result of losing some of his best employees to neighboring agencies that pay more.  "We've invested in Bartow, and Gordon, and Polk.  Why not write them a check and give it to them?"
"We're not getting the tools, we're not getting the equipment, we're not getting the vehicles, and we're not having a fair salary to pay our officers,"  Sheriff Burkhalter continued.  "Just like in business.  If you've got a person in business that's making the sales, and he's doing the good stuff, then you better take care of him or somebody else is."
"I've been that officer in that tower working on third shift," the Sheriff recalled.  "I started working as a jail officer when I was 22 years old.  I've been that guy.  That's why I come up here and work second shift some, work thirds shift some.  I want everybody to know my name, know who I am, and that I care about them, that I've been there, that I've worked in there, and I've had my arm broke, and my knees torn out from under me, and I know how they feel."
"You can't expect it to last longer, when in the national view… why would anybody want to be a cop to start with, is surprising now with way that it's slanted, and the way that a lot of people are seeing it on the national view, but to do it, and expect them to do it for peanuts, and try to raise a family, and get their kids into schools.  I don't know why they would want to do it," the Sheriff said.
Suing the County and the pay committee
In February it was announced that Burkhalter has sought independent council to begin the process of suing the county over the issue of funding, a move that Burkhalter says he would rather not have had to make.
(The press release can be viewed HERE)
"This lawsuit isn't about saying 'I got ya,'  the Sheriff explained.  "It's about getting a set of outside eyes other than us and them to decide whether or not we need this equipment, or people.  I'm thinking that we'll win."
Burkhalter says he'd like to believe that the new pay committee formed by the Floyd County Commission to further explore the issue wasn't brought on by his lawsuit.
"They say it's not related to the lawsuit, and maybe it's not," Sheriff Burkhalter stated.  "The lawsuit is something that I never wanted to file.  It's not something that any sheriff wants to do, but it's a culmination of throwing up my hands after eight, nine years of asking the commissioners for staff, and salaries, and just not getting any answer other than we can't find the revenue.  I see other counties that are finding the revenue, that are making the sacrifices, and they're the ones that are stealing our officers, so I feel that's not a very adequate answer."
"Two years ago, when we asked a question in our budget hearing, they formed a committee.  Garry Fricks was a commissioner, he still is, and he said he would do it," Sheriff Burkhalter recalled.  "He started a pay study.  Two years later when I asked him this year, where are we at on it, his answer was 'I forgot about it.'  I made a promise to him that day, I said Garry that's not your fault that you forgot about it.  It's my fault, because we let you forget about it.  We let you forget about it, and we should have reminded you, and I'm going to promise you now that you won't ever forget it again."
How to fund a pay increase
"I was told that for a 1 mil tax increase, which would be more than enough to give us what we need, it would be $40 on average per family, you can check those numbers and see, and I would recommend that, but we got them from reputable people," Sheriff Burkhalter stated.  "I think a lot of people just think, 'a tax increase, I'm not paying another dime,' but for $40, I can't see anybody on the right side of the law that wouldn't pay $40 extra to get good officers on the street, and good equipment, and those types of things."
A political fight and next year's election and skepticism
The Sheriff says he isn't concerned about the political implications of his fight for funding.  "A good fight's worth fighting.  I can go down here and run a backhoe next year after the election, and I'll still think I did the right thing."
"I know that it's a risk to sue the county," Burkhalter admitted.  "I know it's a risk to do it a year before the re-election.  I pray about it, I talk the community about it, and I think it's the right thing to do."
"I'm apprehensive and excited at the same time that when they formed this committee," said Burkhalter.  "The reason isn't that we don't trust Chairman Wallace, it's that we've been left at the alter holding the ring many times," the Sheriff continued, recalling the pay increases given in 2008, that were later taken away.
"Skepticism is pretty high.  I do trust Chairman Wallace.  I think that she's very sincere.  We can't paint all the commissioners with the same brush, because we've got some on there who are really concerned and really want to do something, and some of the ones who obtusely stood in the way, they're starting to see the light.  They're seeing the momentum change," claimed Burkhalter.  "I'm not gloating in any way.  I'm just telling you, there's nobody over there, even close, that'll outwork me."