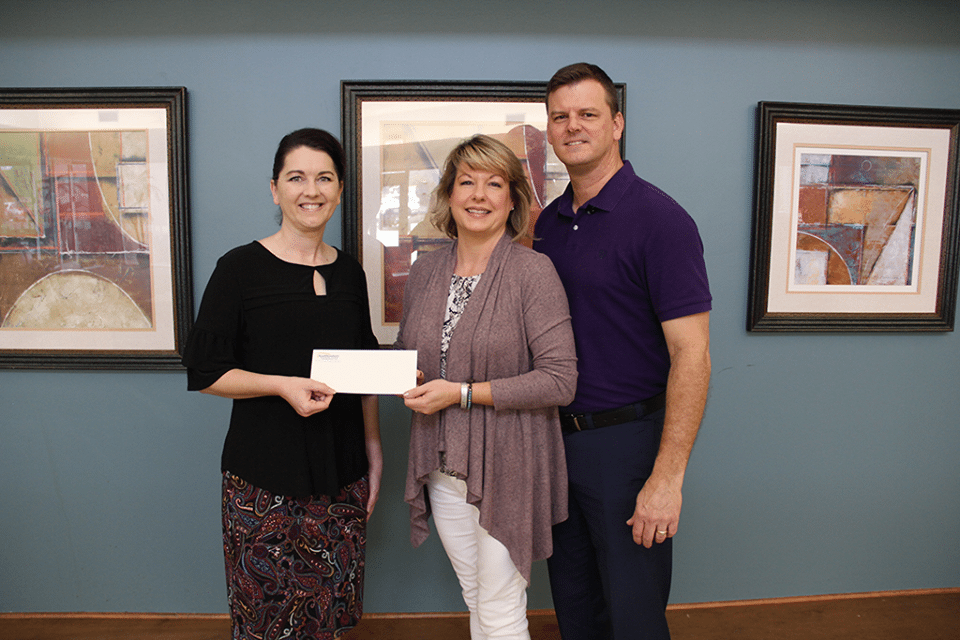 Grace Smith, the 20-year-old McRae woman who succumbed to cancer in 2013, already has an impressive legacy due to the work of her family and friends, but now her memory will provide a better life for others.
Amy Griffin of Swainsboro was named the recipient for the 2017 Grace E. Smith Scholarship.
The $1000 scholarship is awarded once per year, the first half in the Fall semester and the second upon that semester's completion and registration for the next, to a student in a health care program.  This health care focus is due in large part to Vidalia Community Hospice, which aids in the fundraising process for the scholarship, and more importantly, cared for the late Grace Smith.
"She is a hardworking, dependable and likeable person. Her smile brightens the room when she walks in with her friendly greetings. There are people in our walk of life that do not seem to fit the field that they are working, but nursing is definitely Amy's calling in life. The compassion she has for the wellbeing of others shows in all aspects of her work," read Griffin's recommendation letter.
Griffin is the fourth STC student to receive the scholarship since its foundation in 2014.
The scholarship was established by the friends and family of Grace, a native of Telfair County, along with Community Hospice. Grace lost a 10-month battle with pediatric sarcoma cancer in May of 2013. She was 20 years old.
"Her positive attitude and ever-present smile made an impact in the lives of many people. We wanted to make sure her memory was not forgotten," dayofgrace.org, a website dedicated to her memory, stated.
Another Grace E. Smith Memorial Scholarship will be presented in the Fall semester of 2018, continuing a celebration of those who inspire and make a positive difference in their world. To learn more about Grace, or to make a donation to the Grace E. Smith Scholarship, please visit dayofgrace.org.
For more information on scholarship opportunities at Southeastern Technical College, visit www.southeasterntech.edu or call 912-538-3100 or 478-289-2200.