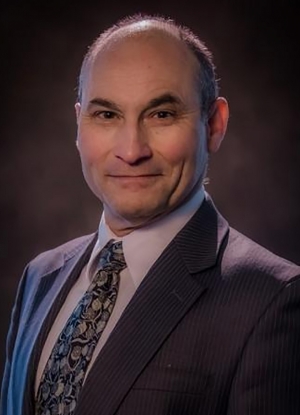 Following a fast-paced national search in the fall that resulted in finalist interviews with three highly qualified candidates, East Georgia State College is excited to announce that Dr. Carlos Cunha has been selected as the new Dean of the School of Humanities and Social Sciences. His first day on campus will be February 1, 2019.
Dr. Cunha joins EGSC from Lincoln University in Jefferson City, Mo., where he served as a professor of political science. Prior to his time there, he was a professor of political science at Dowling College in Oakdale, NY, a guest professor of Latin American Politics at Sarah Lawrence College in Bronxville, NY, and has taught comparative politics, Latin American politics, Third World politics, and American politics at several other institutions. He was also a Fulbright Lecturer at the State University of Haiti/Port-Au-Prince from 1986-1987, lecturing on American politics.
He earned his Bachelor of Arts degree in French from the University of Massachusetts Amherst with a minor in Latin American Studies, then went on to earn his Master of Arts in International Relations with a minor in Comparative Politics from the University of Connecticut-Storrs. Dr. Cunha earned his Ph.D. in Political Science (Latin American Studies) from the University of Massachusetts Amherst with a minor in International Relations, and studied in other teaching fields such as comparative politics, American politics and political theory.
During his time at Lincoln University, Dr. Cunha served on multiple committees including Personnel Committees, Faculty Curriculum and Development Committees, and more. He also served on the Faculty Administration Senate as the School of Arts and Sciences representative. Dr. Cunha has also served as Executive Chair of the Faculty Administration Senate, representing all four schools, which required him to chair, organize and call monthly full college meetings, as well as represent the faculty at the Board meetings and Food Service Committee.
Dr. Cunha has also published in numerous academic journals, including Convergence, Workers of the World – International Journal on Strikes and Social Conflict, Rowman & Littlefield, Wadsworth and Pearson Higher Education. He is co-author of Culture and Customs of Portugal with Rhonda Cunha and author of The Portuguese Communist Party's Strategy for Power, 1921-1986. He has also published multiple articles and book chapters and has spoken as a guest lecturer at many conferences and interviews.
East Georgia State College is looking forward to welcoming Dr. Cunha to campus and introducing him to the community!