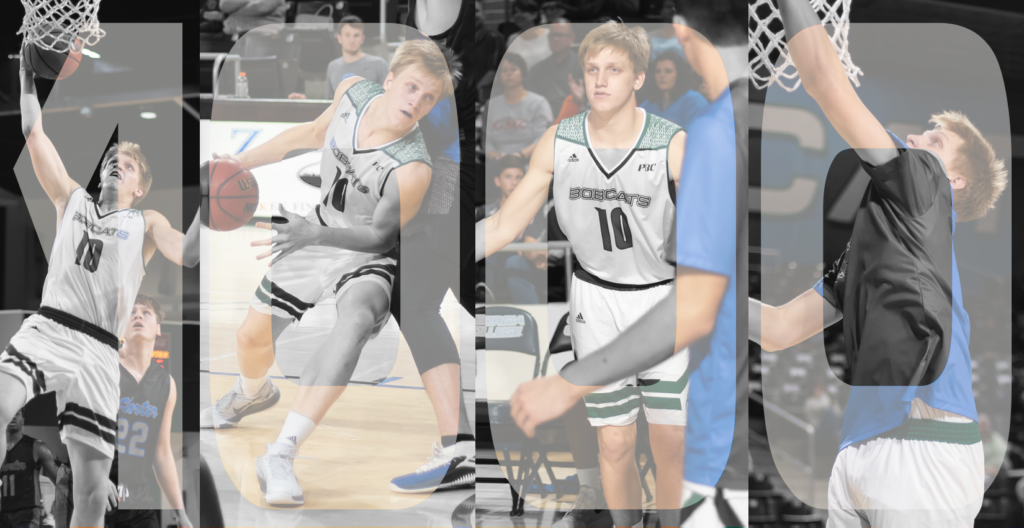 Senior Isaac Thomas (Trion)reached the 1,000-point mark as part of a big 18-point, 16-rebound day as the Georgia College Men's Basketball team (5-4) beat Albany State University (3-6) 72-54 Saturday at the Centennial Center.
Thomas netted 18 points on 5-for-9 from the floor and 7-for-8 from the free-throw line. The senior's 1,000th career point came at the 16:28 mark in the first half when he knocked down two free throws. Thomas added 16 boards for his second double-double this season. The former point guard at Trion High also had a team-best six assists.
Thomas is the 15th member of the 1,000-point club for GC Men's Basketball, and the seventh in the NCAA era. Up next is 14th place, owned by Stan Lynn (1990) at 1,086. Thomas' rebounding total moved to 757 in his career tonight, passing assistant coach Ryan Aquino (2012) into third place all-time.