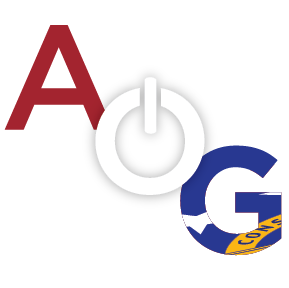 RECRUITING UPDATE
While the gridiron remains quiet, the recruiting battles are in full effect for college coaches at all levels. The phones have been burning up at Chattooga High School as 2018 "kicks off" with a lot of attention on the golden leg of Indian senior C.J. Martin. With a punting average of 40 yards, Martin was a perfect 100% on PATs and threw 11 TD passes as a senior. Martin holds several Chattooga records in the kicking categories, including Longest Field Goal at 52 yards, and his versatility as a kicker/punter/TE/QB gives him confidence all across the playing field. His 6'2" 215 lb frame and steady consistency has brought calls from Carson Newman, West Georgia and Kennesaw State, all arranging formal visits in the opening weeks of 2018.
Senior Offensive Lineman, Dustin Pope has crept up the recruiting boards of several colleges ever since his sophomore season. At 6'6" and 315 lbs, Pope wrapped up his final year with another dominating campaign, working seamlessly across the line at several positions. A staggering 72 pancake blocks and a team-high 90% O-line grade out kept Pope at the top of the charts, but his perfect rating on pass plays with Zero Sacks allowed made him a coveted prospect for for several schools.
Pope recently dropped in to Ball State to meet with coaches but is still weighing offers from Western Kentucky, South Alabama, Carson Newman, Kennesaw State, West Georgia and Marist. All of these schools have been in contact with Pope and his coaches working to squeeze in more visits for face-to-face time as the window before National Signing Day closes.
Senior Defensive Tackle T.J. Adams has long been a local fan-favorite and remains a priority item for several schools. At 5'10" and 285 lbs, Adams has one of the hardest working motors in the state and his speed and strength have wowed recruiters. Offensive Coordinators across the state were confounded with how to slow the Adams attack as he racked up 47 tackles, 7 tackles for loss, forced two fumbles, and picked up four QB sacks in 2017, all while jumping in on occasion at fullback where he scored three touchdowns.
Adams currently has an upcoming visit to HBC Morehouse College in Atlanta and Reinhardt working on bringing him in to meet with their coaching staff. He has been offered by University of Cumberlands.
Meanwhile, Indian coaches continue their player promotion efforts through technology and their vast network of College coaching connections. As highlight clips go out around the country, Coach Hammon's gang is picking up interest for seniors Quintell Price and Montavious Shropshire. Both players have quality stats and are garnering plenty of interest as teams are narrowing their focus in the final days of the recruiting season.
UNDERCLASSMEN ON THE RADAR
While the seniors have gotten the lion's share of recruiting, the Indians have a stable of underclassmen who are already turning heads themselves.
Juniors Devin Price, Clayton Johnson and Malachi Mack all became impact players during their sophomore seasons, and during the last year, they solidified those performances with outstanding numbers. Stay tuned as this trio will make the summer circuit of camps to demonstrate their abilities and hone their skills.Coaches Nicki Peppers, David Gann, Lynn Hunnicut, Bob Smith, David Combs, Jeremy Heathcock, Ben McWhorter, Chris Hodges, Boone Wheeler, Seth Dodd, Mike Shank and Head Coach Charles Hammon all recognize their role in not only recruiting and developing players at the middle and high school levels, they also know that exposing their athletes to a wide audience of college coaches eager for young talent, is a critical part of their coaching duties. Their season never really ends as the winter is spent identifying their own needs for the upcoming season, scheduling for the spring training regime, and preparing for the Summer Camp schedules. Hammon's staff has seen overwhelming success with finding homes for their players looking to move on to the College level and their work is paying off for another success story in 2018.