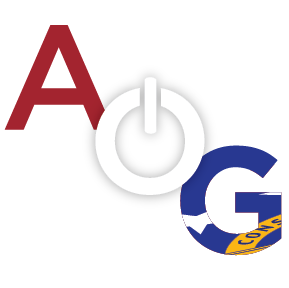 Chattooga High School wrapped up the spring training portion of their schedule with the first Spring Game in CHS history. Traveling to Jacksonville State University to take on the Lee High School Generals of Huntsville Alabama, the Indians were focused on an offense returning just one starter and a defense hoping to show some signature aggression.
Head Coach, Charles Hammon implemented two new Co-Offensive Coordinators and a new offensive scheme after the loss of the legendary Foster Twins and key elements of their offensive line. The offense opened up with a halfback pass that let the Generals know that the Indians were capable of anything and coach David Gann continued to keep the Generals defense guessing with his starting offense.

At quarterback, the Indians rotated three players in a high tempo pro style set. Senior C.J. Martin looked comfortable and solid in the pocket. After settling in on the opening drive, Martin was consistent with his throws and quick with his release. Sophomore, Jamarious Mosteller and Junior, Devin Price, both took snaps in a wild cat formation and had productive runs. Right Tackle, Dustin Pope lived up to expectations with big run blocking and dynamic pass blocking. Devin Blackmon turned in a solid performance at center which could allow T.J. Worsham to focus on middle linebacker, where he had a sack and 3 tackles.

The Indians' starting defense was simply overwhelming on the line of scrimmage and surprisingly solid in the backfield. Safeties, Baylor Wilson and Montavious Shropshire showed good coverage over the middle and protected the deep part of the field while cornerbacks, Drew Middleton and Danny Bare made some nice tackles and allowed no yardage after the catch. There were many questions about the defensive back field but the starters seemed to respond better than anticipated but, there will be a significant drop off in depth behind the starting four.

The linebackers and Defensive line were an absolute wrecking machine. T.J. Adams opened the game with back to back tackles for loss and gained penetration on virtually every play. With sophomore Luis Medina at End, the pair took away the double team and seemed to get to the football on nearly every snap. Linebackers Jackson Lowenberg and Malachi Mack harassed the quarterback, forced bad throws, made tackles in the backfield, disrupted plays and covered short passes, effectively causing the Generals offense to rethink their entire playbook. T.J. Worsham was a shut down blitzer and could still be leaned to play both ways this fall as a center and linebacker.

Overall, the Indian Defense allowed only two plays for positive yardage and a single first down in the entire first half. They racked up six sacks and eight tackles for loss and gave up only one penalty. Coach Hammon was "extremely happy" with his defensive performance and felt like their performance against the Generals was an indicator of huge potential for the Fall.

While the first half ended in a 0-0 tie, the second half opened with the Indians' 2nd string offense and Clayton Johnson under center. Running back, DeShaun Ludy moved the ball consistently and Quintel Price ran with authority. Johnson threw an early interception, but settled in nicely and redeemed himself with a beautifully thrown 40-yard TD pass to Devin Price.

C.J. Martin was right down the middle on the PAT and the Indians led 7-0 at the end of the third quarter. Chattooga has a massive roster of nearly 90 players and rolled in an entire 3rd string offense and defense in the final quarter and gave up a score to the Generals after a fumble inside their own 20 yard line. The Generals' PAT was no good and Chattooga went on to clinch the 7-6 victory.

With a long summer ahead, Hammon couldn't hide his excitement for a team that many in Region 7-AA were ready to pronounce dead and buried. "We still have a lot to work on, but this team we just played has a defensive end with over two dozen offers, six of those from the SEC. This team could play with anyone on our schedule so we are moving in the right direction." said Hammon.

Hammon pronounced his starting Defense as the MVP's of the game while other coaches were quick to point out huge plays from Mack, Adams, Lowenberg, Worsham, and Medina. As the Indian offense looks to find their identity throughout summer workouts, the defense just made a resounding statement that they are there to do the heavy lifting and allow the offense whatever time they need to give this team a shot at a Region title.