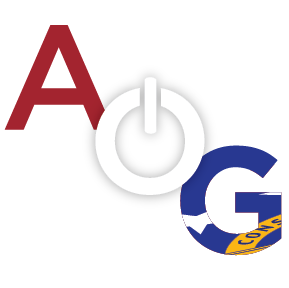 With only a month left for the class of 2017, most high school students are thinking of only one thing, Summer. But for those lucky few who call themselves football players, spring has much bigger implications. And, for the Chattooga Indians football coaches and players, this spring is most certainly a time of rebirth and change.
The Indians are coming off an impressive 8-5 season that included a 2nd place Region 7-AA finish and a surprising run in the playoffs, eventually reaching the Elite 8. With a prolific offense, the Indians averaged 30 points per game during the regular season and raked in several Area awards before sending a record seven players off to join various college teams.
The upcoming season will be a testament to Head Coach, Charles Hammon, and his staff as they are faced with assessing their roster losses and filling some massive shoes. Chattooga's rushing offense ranked among the best in the state, but the three leading rushers, accounting for 83% of the 4,186 yards on the ground, must now be replaced. Coach David Gann will likely lean on rising sophomore, Jamarious Mosteller, now the leading rusher on the roster. As a freshman, Mosteller averaged a staggering 9.4 yards per carry with 255 yards, not to mention his flashy return style that threatens to light up the scoreboard with every kickoff or punt.
While the Indians were a run-heavy offense, the quarterback position included limited passing last season but that could change as rising Senior, C.J. Martin, is likely to be pushed for the starting position by newcomer, Clayton Johnson. Johnson, class of 2020, has no real experience at QB, but was impressing coaches last season before an ankle injury left him sidelined for much of the year. The QB position will be one of the most anticipated battles and Chattooga coaches are completely unsure who will rise to the challenge to claim the spot.
Whoever ends up under center, Senior Dustin Pope, will be a key anchor to their safety in the pocket. Heavily recruited since his sophomore year, Pope's towering physique at 6'6″ 315 lbs has made him a nationally ranked offensive lineman and Chattooga will rotate him at Left Guard and Left Tackle.
On the defensive side of the ball, Senior T.J. Adams returns to the line to intimidate quarterbacks throughout the 7-AA region. Adams' 280 lbs comes in a compact 5'9″ frame, but his combination of raw speed and power will be the factor on just how well the Indians will be able to shut down opposing offenses next season. Malachi Mack wrapped up his sophomore year as the leading tackler in the region and one of the top defensive players in the state. Next year, he will be relied on as a shut-down linebacker who may be used as a Star player, due to his ability to drop back in coverage while still being a run-stopping hitter.
On special teams, C.J. Martin is on his way to owning every kicking record in the Chattooga books and his 50+ yard field goals on the practice field have turned the heads of dozens of recruiters. Given the chance in game situations, Martin could be a major impact on the season as every PAT and field goal will be needed. Martin could see time at Tight End, Receiver, QB and Kicker and will undoubtedly be the most versatile player on the field and the undisputed leader of the team.
Other players to watch: Montavious Shropshire, Quintell Price, Drew Middleton, Danny Bare, TJ Worsham and Devin Price 
Spring Training for Chattooga begins Wednesday, May 3rd, and many questions will be answered as orientation takes place to solidify most of the roster. The Indians look forward to a productive spring on the field as practice begins
May 9th
for a week and again
May 16th
for a second week. Coach Hammon has a Spring Game scheduled at Jacksonville State University where fans will have the opportunity to see a "rough draft" of the 2017 team. The Fall schedule will kick off with the annual scrimmage against Trion on
August 11th
followed by three non-conference games that will be an immediate test for Chattooga. Fort Payne, Alabama, Dawson County, and Ridgeland are all playoff caliber teams and should have the Indians ready by
September 15th
for their Region opener at the Little Big Horn against Coosa.
While Region 7AA opponents are thrilled to say good bye to the Chattooga class of 2017, there are several dozen young Indians eager to display their skills and remind the Region that Chattooga is a team to be feared year-in and year-out.
"We have a lot of big shoes to fill and we are very excited about the young players getting a shot at stepping into those shoes," said Indian Head Coach Charles Hammon.