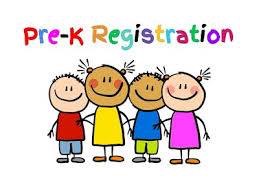 Trion Elementary School has announced their Pre-K registration kickoff for the 2019-20 Pre-K Program. Students enrolling must be 4 years old on or before September 1, 2019.
The Pre-K registration kick-off event will be held in the Pre-K building at Trion Elementary from 5:30 pm to 7:00 pm on Thursday, February 21. Parents and students will be able to visit classrooms, meet teachers, and begin the enrollment process. We will be providing information, snacks, and a Trion t-shirt to all Pre-K students enrolling for the 2019-20 school year.
The following items are required for registration:
Birth Certificate
Proof of GA Residency
Photo ID of Parent/Legal Guardian
Additional items needed (but not required at time of registration):
Eye Ear Dental Nutrition Form
Immunization Form
Social Security Card
For more information, please call 706-734-2991.