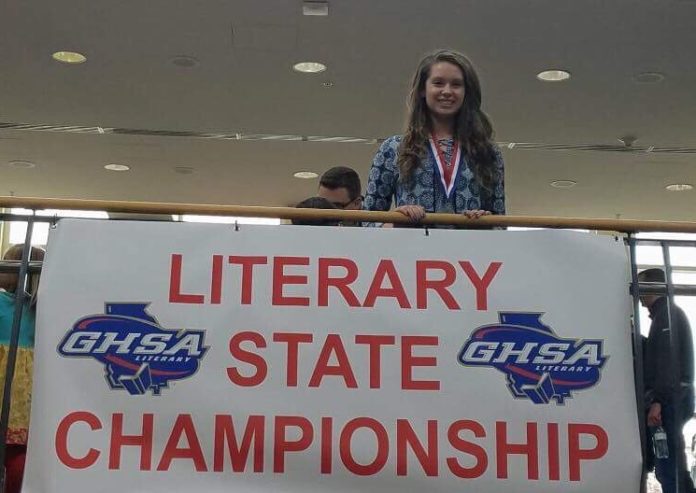 THS Junior Brooke Appelbaum has had quite an eventful year. She is an outstanding student in the classroom as well as an outstanding musician and was recently a State Literary runner up.
February 25, Appelbaum performed at the Tivoli Theatre in the Chattanooga Symphony and Opera Youth Orchestra with fellow musical prodigies. She had the opportunity to play with fellow musicians, and work with actual professionals. Appelbaum also had the amazing opportunity of working with the Director of Bands at UGA, which is the college she hopes to attend. Brooke has played the oboe since 6th grade, but, in the short time of playing, she has nearly mastered the technique. Her final spring show with the group will be on May 7, and we wish her all the luck from THS.
Appelbaum commented, "Being in the symphony has been a really great opportunity because I've been able to work with some of the biggest names in music in our area like Kyoko Dan, the conductor of the Chattanooga Symphony."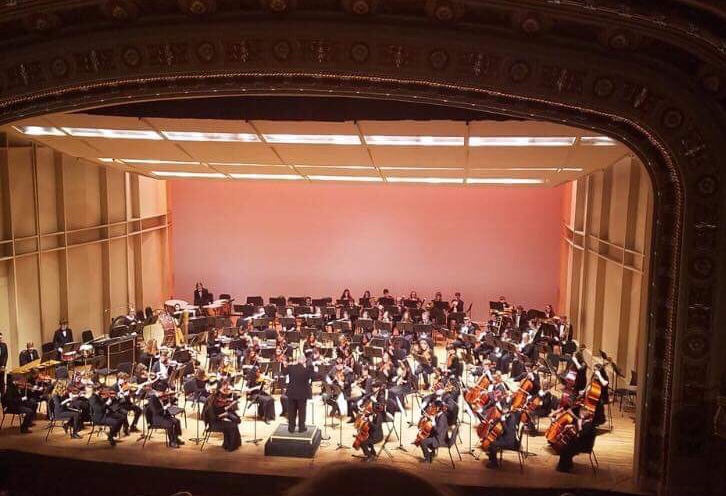 Brooke also competed with the THS Literary Team. She competed in Domestic Extemporaneous Speaking and got first place at region and Runner-Up at State. Appelbaum also participates in the THS Winterguard. The show theme this year is "No Strings Attached," and Appelbaum is holding the sticks during the performance, acting as the puppeteer. The team just had a competition this past weekend and received 6th place.
For the last two years, Appelbaum has conducted the Pride of Trion Marching Band as drum major, and she participates in concert band, playing the oboe.
With such a busy schedule participating in all these extra curricular activities, it's a wonder Appelbaum still has time to take a demanding honors schedule with numerous AP and dual enrollment courses. With all of the extra curricular activities, she maintains a 4.0 and is one of the top three students in her class academically.
In the little amount of free time that Brooke has, she practices playing her Oboe, and she also volunteers at the local veterinary clinic as often as her schedule will allow. Appelbaum hopes to go to either University of Georgia or Berry College and become a veterinarian.
Appelbaum is definitely on the right path for success. She has developed an outstanding resume, and just keeps adding to it.

By: Natalie Peterson