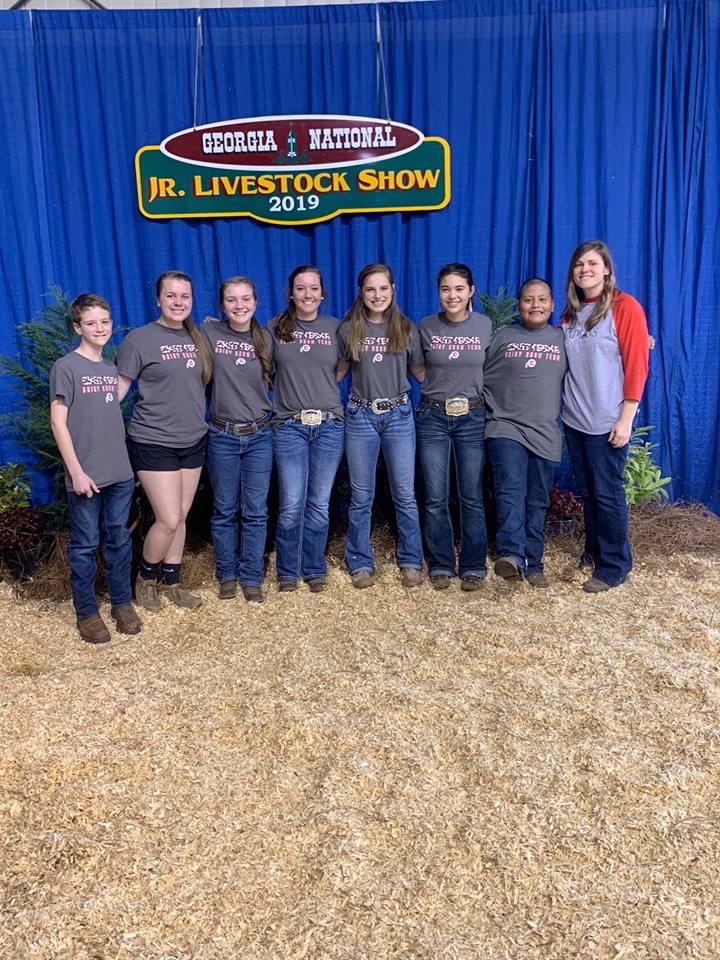 The Chattooga Dairy Show Team ended their season in Perry, GA last week at the State Livestock Show. Senior Jorja Cooper showed for her final time and was able to bring home a top ten finish in showmanship. Cooper was also recognized for her service as the s Vice President of the Georgia Dairy Youth Foundation.
In 11th grade Showmanship Addie Bridges placed 9th in showmanship and in weight class. In 10th grade Mary Anna Bentley placed 3rd in weight class. In 9th grade Chayse Culbert placed first in weight class. Eighth grader Gracie Treadaway placed 5th in Showmanship and 5th in weight. Lane Bridges placed 1st in 7th grade Showmanship earning a belt buckle as his prize. Colter Jarrett placed 6th in 6th grade showmanship and 2nd in weight class. The team was awarded the Grand Champion Herdsmen Award for keeping the cleanest and most organized stalls for the week. This award is sought after by teams each year because it shows that members are dedicated to keeping stalls kept and their animals are well attended and are in top condition.
The seven member team is led by Summerville Middle School FFA Advisor Ms. Lauren Jarrett. The Dairy Show Team was started 10 years ago by Jarrett. The team has grown and developed and is a highly regarded team within the state.