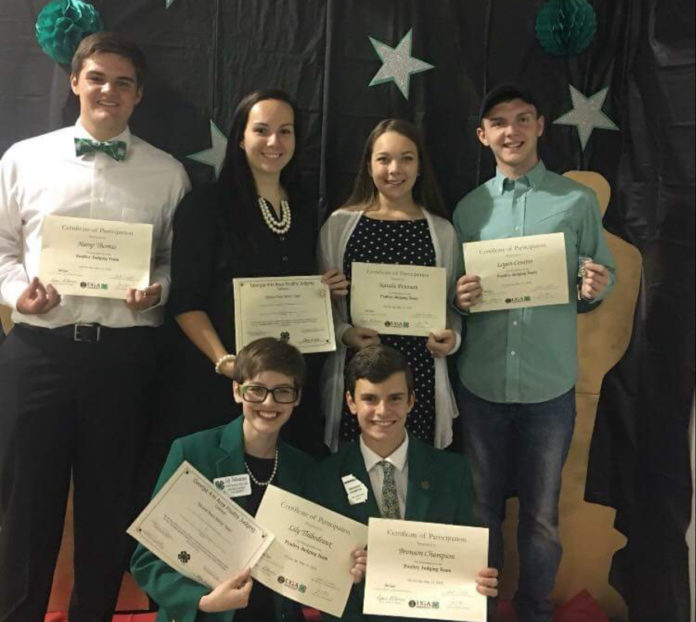 On Monday May 14th, Chattooga County 4-H hosted their annual awards night at the Ag Building. The reception was held from 7:00 p.m. to 8:00 p.m., and guests were served cake with tea or lemonade.
This year the County Council members of 2017-2018 decided to change things up a bit and have an awards reception instead of a banquet. 4-H has grown so much in Chattooga County over the past year that, if they had their usual banquet and invited everybody, they would not have a space large enough to hold everyone. Officials decided to recognize the Cloverleaf DPA awards, the students who attended Junior Rally, Fall Forum, Senior Conference, and last summer's 4-H camps at their own schools awards banquet.
Even with the major cut of activities, there was still an outstanding turnout. They gave 47 awards out for Jr./Sr. DPA participants, 23 for Livestock and Poultry Project participants, 13 for Poultry Judging participants, 18 for BB Team participants, 5 for .22 Team participants, 18 for Shotgun participants, and 5 for Junior Leadership participants. They also gave out individual awards including: Horizon Award, Senior Leadership Award, Leadership and Civic Engagement Award, Excellence in Leadership Award, and they also recognized the 9 graduating Seniors.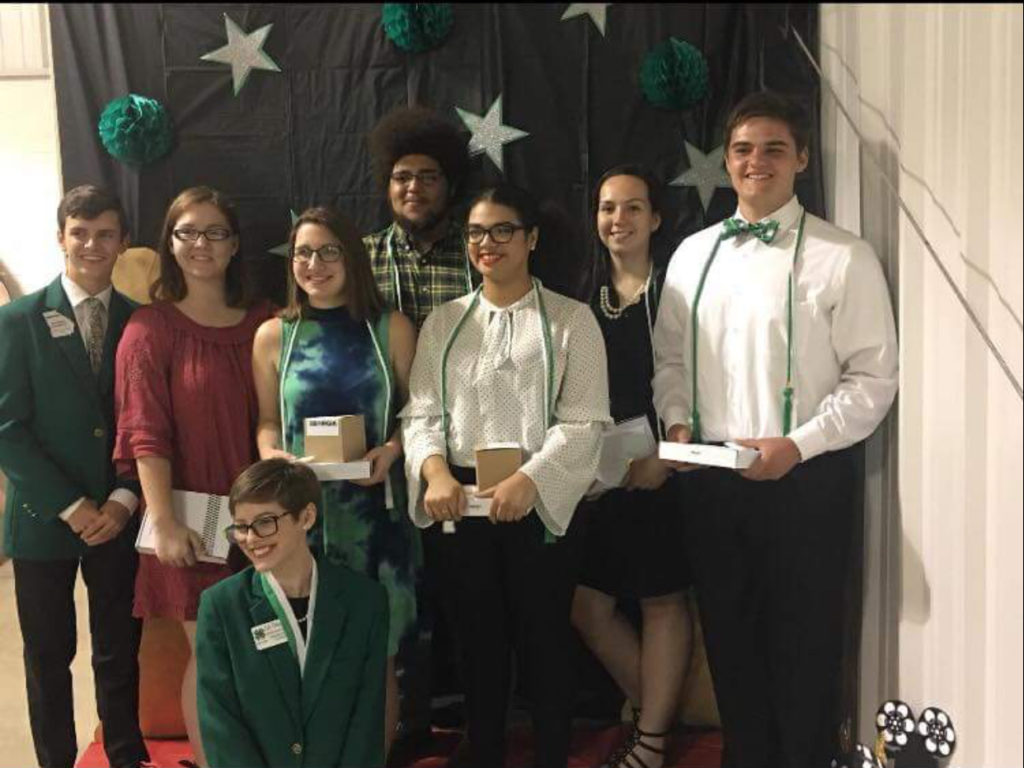 The 2017-2018 County Council members also decided to change things up a bit by installing the 2018-2019 County Council members at the reception. Normally the new members wouldn't be elected until August, but this year they decided to elect them in April, allowing the officers to be installed at the awards reception. The old board consisted of Hamp Thomas, Lily Thibodeaux, Kaitlyn Conner, Kendra Conner, Bronson Champion, Natalie Peterson, and Gray Beach. The new board consists of Kaitlyn Conner, Bronson Champion, Lily Thibodeaux, Gray Beach, Natalie Peterson, Chandler Godfrey, Alexis Lemmings, Madison Colbert, and Ayden Abee.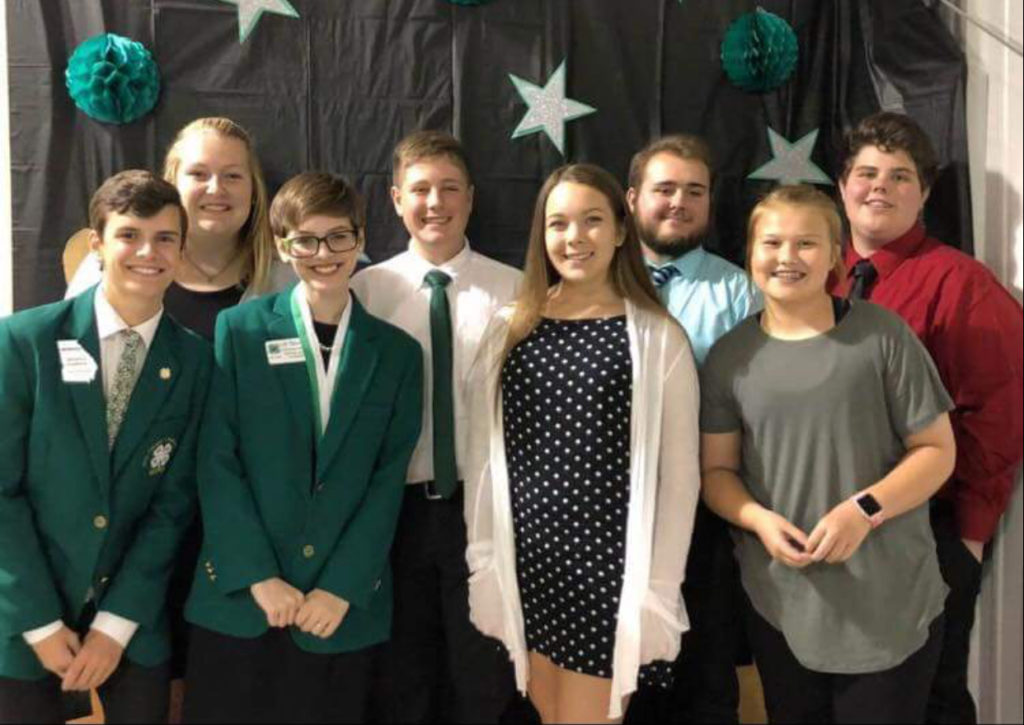 The 2017-2018 Awards Reception was a success. This 4-H year was outstanding and had record breaking numbers in attendance. The 4-H year to come will be just as much a success as last year's, and everyone is excited to see what is to come.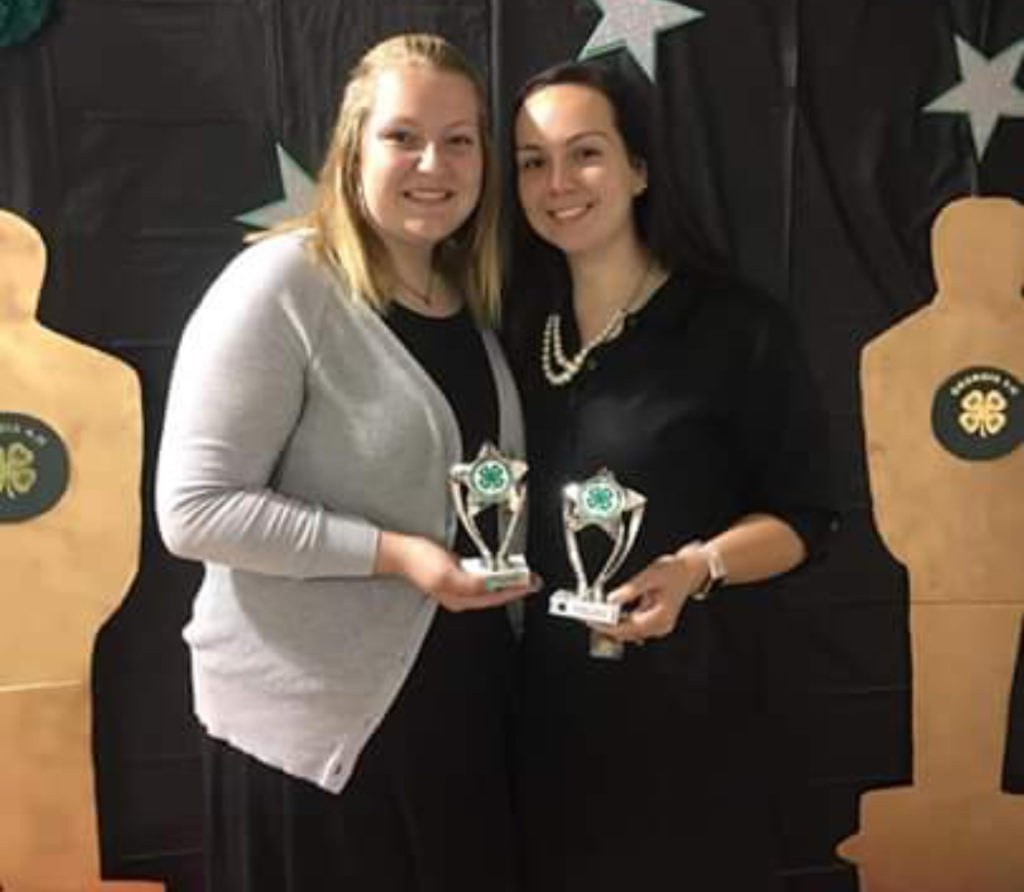 By:Natalie Peterson