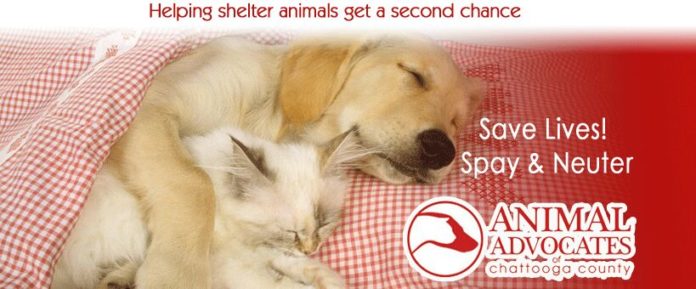 Animal Advocates of Chattooga County is reminding the community that FEBRUARY IS SPAY/NEUTER AWARENESS MONTH!
The group is urging people to PLEASE save lives, make that spay/neuter appointment today!
Spay/neuters available: Summerville Veterinary Clinic 706-857-2918
LOW/COST: My Kids Have Paws-mobile unit coming to Summerville Ga on February 28th, 706-516-4249
ChattaNeuter-Chattanooga TN, 423-531-7729
National Spay Alliance Foundation-Dalton GA, 706-370-7594
The My Kids Have Paws mobile unit will be located at Grateful Paws at 5871 Trion-Teloga Road on February 28th.  The service is being offered by "My Kids Have Paws" out of Dalton.  The mobile unit was in Chattooga County last month and performed spay / neuters on twenty-one cats and eight dogs.
You can find out more about "My Kids Have Paws" and schedule and appointment to have your dog or cat spayed or neutered by visiting My Kids Have Paws web site.